📖 APRIL COMPETITION 📖 : On Quiet
International bestselling author Nikki Gemmell writes on the power of quiet in today's shouty world.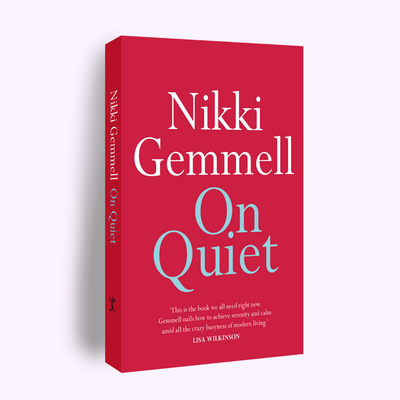 Head over to MUP's Facebook page for your chance to win a copy of On Quiet by Nikki Gemmell.
Quiet comes as a shock in these troubled times. Quietism means 'devotional contemplation and abandonment of the will . a calm acceptance of things as they are'. Gemmell makes the case for why quiet is steadily gaining ground in this noisy age: why we need it now more than ever. How to glean quiet, hold on to it, and work within it.
We have four copies of On Quiet to give away to booklovers! To win a copy, visit our Facebook page now and answer the question: 'Where do you find your moments of quiet?'
Whether it's the shower or your five minute smoke break at work, we want to know! Tell us your story of what you did to escape the shouty world. Make sure to LIKE and SHARE the post. The competition is open to AU/NZ residents only and entries close 6 PM Tuesday 9 April. Winners will be notified via Facebook (one book per person only).