Andrew Quilty in conversation at Avid Reader
Andrew Quilty - August in Kabul
Wednesday 24 August 2022
6:30 PM – 7:30 PM
In store at Avid Reader Bookshop / ZOOM Online Instore Ticket $15.00, Zoom Ticket $5.00
Tickets available until 24 August 2022 4:00 PM
This event commences instore and online via zoom at 6.30pm (AEST)
NOTE: In registering for this event you need to include your email address.
Instore guests — 6.00 for a 6.30pm start. With booking an instore ticket your name will be on the door at Avid Reader.
Bar open at 5.30pm — drinks available for purchase prior to and after the event.
Zoom guests — we email the Zoom event link to you after 4.00pm AEST on the day of the event. If you have not received this information prior to the event please check your SPAM folder. Customers using BigPond email addresses have informed us that they often do not receive our emails. Please use an alternative address or ensure that you have contacted us directly before 6.00pm AEST on the day of the event to request the link.
Told through the eyes of witnesses to the fall of Kabul, Walkley award-winning journalist Andrew Quilty's debut publication offers a remarkable record of this historic moment.
ABC investigative journalist, Mark Willacy is in conversation with Andrew Quilty discussing August in Kabul: America's last days in Afghanistan.
Book your spot here.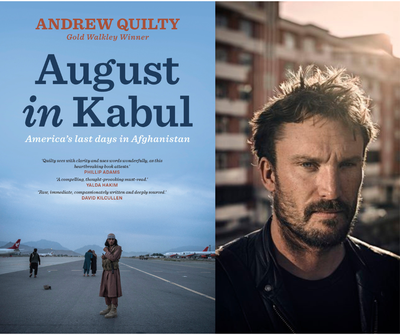 When
24 August 2022, 6:30pm
Where
Avid Reader
193 Boundary St, West End Qld 4101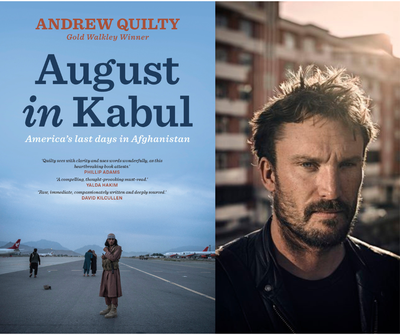 When
📅
24 August 2022, 6:30pm
Where

Avid Reader
193 Boundary St, West End Qld 4101