ONLINE EVENT: Dr Geoff Raby in Conversation with Dr Stephen FitzGerald on Australia China Relations
Dr Geoff Raby's new book China's Grand Strategy and Australia's Future in the New Global Order is released at a time when the debate on China has become highly polarised. Dr Raby argues that the rise of China, Trump's America First policies, division within Europe and successful defiance by authoritarian states are all affecting the shape of the emerging new world order.
We have to ask now, in the context of a new Biden administration in the US and Prime Minister Scott Morrison's recent remarks that Australian government desires "an open, transparent and mutually beneficial relationship with China as our largest trading partner, where there are strong people-to-people ties, complementary economies and a shared interest especially in regional development and wellbeing", will Australia China relations stop their downward slide?
Please join us for this rare opportunity to hear a conversation between two former Australian Ambassadors to China who can offer insightful views on Australia's relationship with China, past, present and future.
This is a free, online event in partnership with the Australia China Institute for Arts and Culture at Western Sydney University. Click here for more information and to register.
---
Dr Geoff Raby AO was Australia's ambassador to China (2007–11; ambassador to APEC (2003–5); and ambassador to the World Trade Organization (1998–2001). He is chairman of VisAsia at the Art Gallery of NSW and chairman of the Australia-China Institute of Arts and Culture at the University of Western Australia. Raby was awarded the Order of Australia in 2019 for services to Australia-China relations and to international trade.
Dr Stephen FitzGerald AO is the Adjunct Professor of ACIAC. He was China advisor to Gough Whitlam in opposition and as Prime Minister, Australia's first ambassador to the People's Republic of China, and later, at the beginning of China's opening to the outside world, established the first private consultancy for Australians dealing with China. He chaired the 1980s committee of the Asian Studies Association of Australia and later became the chair of the Asian Studies Council. He then founded the Asia-Australia Institute, dedicated to making Australia part of the Asian region. He chaired the government's Committee to Advise on Australia's Immigration Policies. He has been advisor to the Federal and Northern Territory governments, and the governments of Britain, Denmark and others on governance-related aid in China and Southeast Asia. He is the Distinguished Fellow of the Whitlam Institute at Western Sydney University, a Board Member of China Matters and Vice President of the organizing committee for Museum of Chinese in Australia.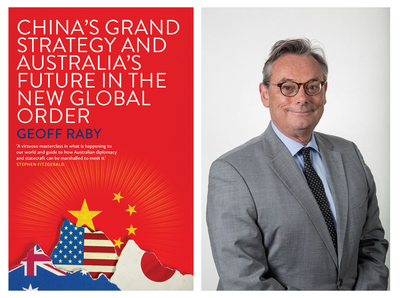 When
9 December 2020, 4:00pm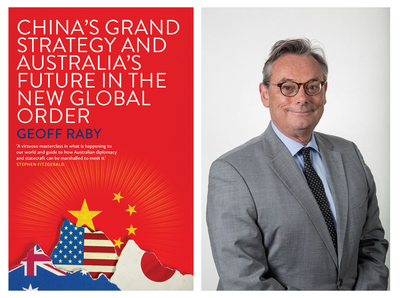 When
📅
9 December 2020, 4:00pm