The nation's original university press.
This year, we are proud to present a dynamic catalogue of the very best Australian academic research on history, film, religion, the military and more.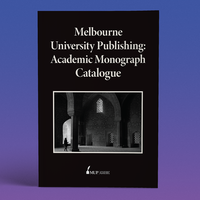 The sessions from Adelaide Writers' Week 2019 are now available in podcast form, so whether you couldn't make it or would like to hear it all again, settle in for a suite of erudite and contemplative conversations.