The nation's original university press.
Two new directors with extensive publishing experience were appointed to the board of Melbourne University Publishing Ltd (MUP) by the University of Melbourne Council today. The MUP Board also announced the first eight members of the new MUP Editorial Advisory Board.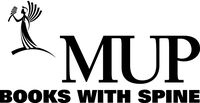 To celebrate the publication of 'Kindred', Kate Legge will be sharing the story of the lovers who preserved Cradle Mountain in Canberra, Sydney, Brisbane and Melbourne.