The nation's original university press.
Sue Coffey explains why she put together Seeking Justice in Cambodia, a book containing interviews and accounts from fifteen contributors, telling a powerful tale of the struggle to bring human rights to all Cambodians from the early 1990s to the present day.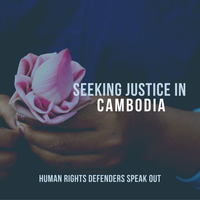 "In meandering, one is open to experience, thought, making connections, and relaxing while being made alert to the new, the unexpected, and the sometimes challenging things in the real world." - Juliana Engberg on the importance of meandering and getting lost.