The nation's original university press.
Perth Writers Week has released its full program for 2019 'Our Imagined Selves' where MUP authors Jane Caro, Paul Daley and Joëlle Gergis will be speaking at numerous events, engaging readers with conversation, debate and storytelling.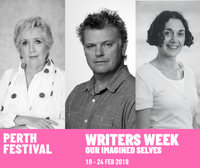 With revelatory, compassionate and explosive commentary on a range of topics, you can expect another year of 'books with spine' from MUP.