The nation's original university press.
"The economic success of Asia and the educational success of key Asian countries have piqued public interest in high-achieving Asian-background students in Australian schools. Admirers see the children of Asian migrants as perfect students: aspirational, studious and compliant."

Christina Ho in Aspiration and Anxiety

"The modern story of the convent is important for heritage conservation, community activism, social entrepreneurship, land-use planning, and the social history of Melbourne."

Stuart Kells in The Convent
Melbourne University Publishing is proud to announce the acquisition of a new title from Paul Kelly and Troy Bramston: The Truth of the Palace Letters: Deceit Ambush and Dismissal in 1975. This will be released in November this year.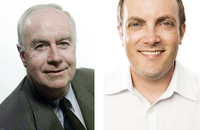 Exposing the reality of fashion's glitz and glamour.