The nation's original university press.
In this extract from Bill Shorten's For the Common Good: Reflections on Australia's Future (MUP, 2016), he looks back on the emphasis on education and social justice in his childhood, inspired by his mother, Ann Shorten.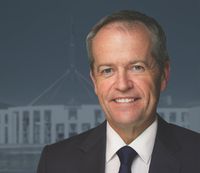 On Thursday 4 April, Dennis Glover launched this collection of essays that brings together leading social security researchers and policy analysts to reflect on past trends, the key changes that the system must adapt to and what this will involve.