6 culinary facts you need to bring up at the dinner table
Pre-order The Secret Ingredient and receive a signed book and an exclusive video.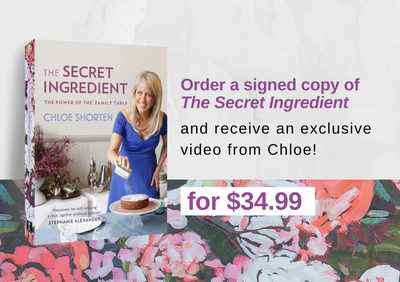 Here's a sneak preview at one of the best parts of The Secret Ingredient: #ChloeThings!
#ChloeThings are culinary snippets, sprinkled throughout the book, anecdotes about food to entertain and amuse your family. For example, did you know a dentish invented fairy floss? (It's true: William J. Morrison, the former president of the Tennessee State Dental Association, co-patented an "electric candy machine"). Or, popcorn can be traced back to the Aztec empire – archaeologists have uncovered kernels that are 4,000 years old!
Chloe Shorten is a collector of funny, clever and historical food tidbits — guaranteed to get your kids rolling their reyes at the kitchen table. Here's a few from The Secret Ingredient:
Charades
Collecting shells on the beach and watching sea creatures in rockpools is a pastime as old as civilisation. So it seems are Scrabble, Monopoly, charades and card games. During one memorable holiday, we learned a new game from Finland that kept our kids and their cousins enthralled over the entire holiday. But it's charades that always has us in hysterics. "Charade" come from the old French word for chatter, and the game has been around since Ancient Rome but took off in the 1600s when French King Louis XIV ballet danced the clues of a comedy to entertain his entourage.
The Kellogg family
When the Kellogg family lost their daughter as a result of medical malpractice, they became converts to the Adventist Church, which extolled the virtues of nutritious eating and exercise for good health. They then took a huge step to build what became a famous health centre and hospital. This led two of their adult sons, one a doctor, to found two of the most famous breakfast brands in the world—Kellogg's and Sanitarium. The Kelloggs first made wheat flakes, which eventually rolled into a whole generation of children eating cornflakes, mueslis and other breakfast cereals.
Eggs
My favourite egg story relates to the Italian Countess Borgia who was imprisoned in the late 1400s and was almost starved to death. She persuaded a devoted monk to bring her eggs, the only food that she knew couldn't be poisoned. The poor man had to climb the walls of the Castel Sant'Angelo in Rome with the precious cargo in a pouch.
Quaker
For the secular or the non-denominational, there is a lovely Quaker tradition of 'silent grace'. This form of thanks also works well for a dinner party with people of diverse religions and beliefs. All join hands around the table and are silent for half a minute or so as they collect their thoughts, meditate or pray. Then one person gently squeezes the hand of a person seated adjacent; this signal is quickly passed around the table and people then begin to eat and talk.
The Latin word 'minestrone'
The Latin word 'minestra' means 'that which is served'. It comes from 'minestrare', meaning 'to serve'—like a minister in the church or the government. It is a labour of love in a dish. Minestrone is different things to different people— and seasons. It can be a light broth with vegetables or a thick, hearty stew-like dish.
Catching flies with honey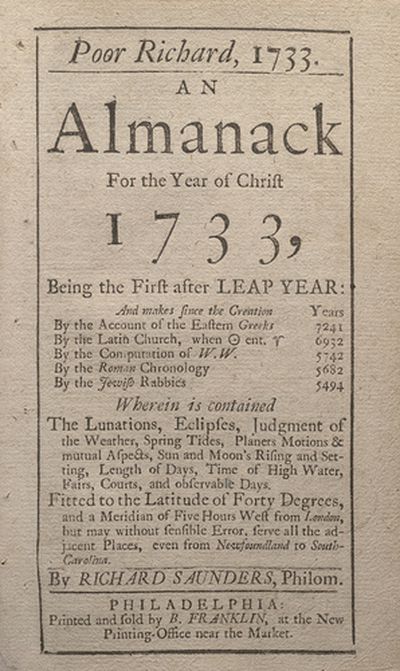 The old Italian proverb 'You can catch more flies with honey than vinegar' first appeared in print in Benjamin Franklin's Poor Richard's Almanac in 1744. It's a phrase I use all the time with my kids. It tells you to use nice methods rather than unkind ones in dealing with other people. There are so many adages and proverbs using food as metaphors.
Earl of Sandwich
In the 1700s, John Montagu, the fourth Earl of Sandwich, came up with the novel idea of placing salted meat between slices of bread. The story goes that Montagu was gambling at a table all day and night with only a bit of beef and two pieces of toast to eat, so he didn't need to leave his game. It may be folklore but the name was given to this handy food, and school lunches since have never been the same.
Picque-nique
Picque-nique was the word used in a 1640s French book to describe a group of people who brought their own wine to a dinner. It probably derives from the verb pique, which means 'to pick or peck'. Which is what we do at a picnic, really. Since the first appearance of the word, very little has changed about the picnic. A basket, a rug, food and friends.
---
Find more culinary snippets and anecdotes in The Secret Ingredient by Chloe Shorten–now available to pre-order at just $34.99. You will be one of the first to receive Chloe's book, filled with recipes, stories of tradition, celebration and laughs from the family table.
Pre-order The Secret Ingredient and you'll receive:
A copy of the book signed by Chloe
A very special price: $34.95 (RRP $39.99)
An exclusive video