Q & A with Tony Wheeler - Author of On Travel
The philosophy of travel underpins so many of the reasons why we travel, says Tony Wheeler.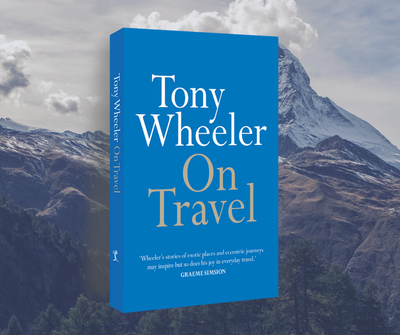 Tony Wheeler's enthusiasm for trekking the globe is contagious: it is impossible to read On Travel without scouring for deals, searching for unusual places, and deciding to leave the luggage behind in an escape to the unfamiliar.
A trek along Asia's 'hippie trail' in 1972 led to Tony and Maureen Wheeler creating travel publisher Lonely Planet, and to the New York Times describing Tony as 'the trailblazing patron saint of the world's backpackers and adventure travelers'. In On Travel, Tony tells us a bit about his own philosophy of travel and how it underpins so many of the reasons why we travel.
Q–Travel has occupied much of your career and life. What initially prompted the rumination on travel?
I think about it a lot: the philosophy of travel, not just the 'where do I go next and how do I get there'. So the 'why do we travel' questions, the questions of 'what good and bad does travel do to us', to other people, to our world, are present there too.
Q–What literature or personal stories did you reach for in writing On Travel? Tell us more about the stories you reference.
Well, I certainly had fun choosing the travel phrases and quotes that I kick off each chapter in On Travel. I do read a lot of travel books, to get a flavour of the places I intend to visit. Often novels are just as good as guidebooks and travel accounts, and there's a lot of fiction in the best travel writing.
Q–What is the ideal travel companion?
There's no such thing.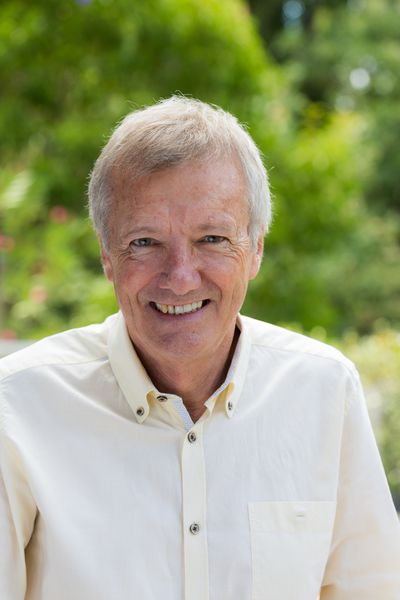 This past year I've travelled: 1) travelled by myself—never have any arguments, always go along with whatever I decide, can get lonely; 2) with Maureen—nobody I'd rather travel with, always lots to talk about, but a certain lack of tolerance for discomfort these days; 3) a friend—one UK journalist in particular who is always up for anything, but it can get exhausting; and, 4) a bunch of friends—always somebody to talk to, but it can get crowded.
Q–How has travel and seeing the globe changed in the forty years since you started Lonely Planet? Does travelling in an age reliant on constant communication change travel in fundamental ways?
Absolutely and often in bad ways. I'm as tied to my phone and iPad as anybody. On the plus side, it's great to be able to book hotels, transport, even visas, instantly—no going round to the office, queueing up, waiting waiting waiting. On the other hand: spontaneity? Forget it. Despite everything, you can still (fortunately) find yourself in places with no phone coverage, no internet connection, where you still have to go back to basics.
Q–Asking you to list your favourite travel destination might be like asking you to name your favourite child. What about the place that you're travelling to next, and why do you want to go there?
Cyprus, partly because I've never been there and I thought it was going to be the last country in Europe I would get to. But it appears Armenia and Azerbaijan both count as European countries. I've always been a sucker for mosaics and I'm told Cyprus has a particularly good collection. Incidentally I have been on a bit of a Europe ticking list for last countries in the past 12 months: Belarus, Transnistria, Moldova, Macedonia, Kosovo and Slovakia have all got ticks recently.
You can purchase On Travel at all good book retailers and online at MUP for $14.99.
---