Byron Writers Festival 2018, with Louise Milligan, Gillian Triggs, Jenny Hocking and so many more!
Byron Writers Festival opens the book on three glorious days of storytelling, ideas and conversation: 3–5 August 2018.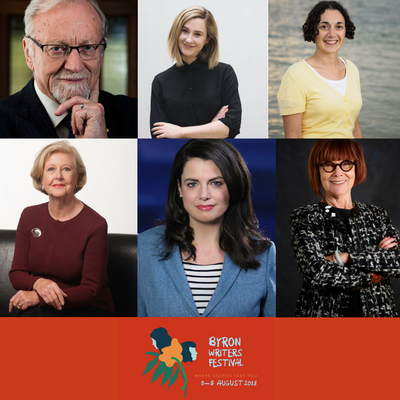 Byron Writers Festival 2018 (3-5 August) has announced a thrilling program of writers, thinkers and commentators who will converge in Byron Bay for Australia's largest regional literary event – including several MUP authors.
Byron Writers Festival has brought together a formidable contingent of inspirational and outspoken women in politics. Former President of the Australian Human Rights Commission, and author of upcoming memoir, Speaking Up, Gillian Triggs who will deliver the annual Thea Astley Address.
Ellen Broad, author of Made by Humans: The AI Condition, will be discussing the death of privacy in the digital age. Expect more debate, discussion and revelations with former Cabinet and Foreign Minister Gareth Evans (Incorrigible Optimist: A Political Memoir), Louise Milligan (Cardinal: The Rise and Fall of George Pell) and Professor Jenny Hocking (The Dismissal Dossier). Joelle Gergis, Sunburnt Country: The History and Future of Climate Change in Australia will be discussing The Anthropocene and moving into an epoch of climate change and keeping our planet green.
See the full festival program here.