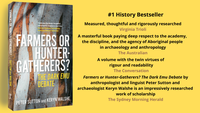 Posted on 23 Aug 2021 under Academic
Farmers or Hunter-Gatherers? The Dark Emu Debate, by Peter Sutton and Keryn Walshe was published 16 June 2021. This book is an authoritative study of pre-colonial Australia that dismantles and reframes popular narratives of First Nations land management and food production.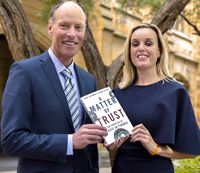 Posted on 28 Mar 2018 under AcademicNew releasesPolitics and Current Affairs
A particularly timely book, A Matter of Trust discusses the effects of how an ethical mishap can cause widespread institutional and systemic shortcomings across the financial sector. On Tuesday we launched A Matter of Trust: The Practice of Ethics in Finance at the University of Melbourne.