Dangerous Allies in the world of Trump
Malcolm Fraser's final book seen in a new light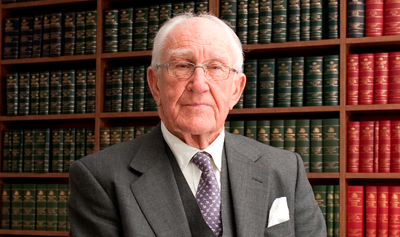 With the shock election of Donald Trump to the presidency of the United States, it's worth revisiting Dangerous Allies – the final publication from Malcolm Fraser before his death last year.
In the book the former Australian prime minister examines the history of Australia's strategic dependence and argues that relying on the US is no longer appropriate nor relevant to Australian interests.
A couple of quotes are worth highlighting.
On Australian independence from the US:
"We have not yet learnt the lesson that a smaller power never buys the goodwill of a major power by just doing what that major power wants. A degree of independence goes to respect and to a country's pride. In many things, the national interest of Australia will coincide with the national interest of the United States. Yet, on occasion when our national interests do not align, Australia should tell the United States that we cannot support it. We should have said this in relation to Vietnam. We also should have said this in relation to Iraq and Afghanistan."
And on the US and China:
"Strategic independence does not mean ending our relationship with America and cutting our ties. It does mean having a different relationship, a more equal one in which we can feel free to say no or offer a differing opinion. Similarly, strategic independence should not mean acquiescing to all the demands of a growing China, ignoring such issues as human rights. It does mean needing to appreciate and accept that China will increasingly seek out a new role for itself, as its power continues to grow. Strategic independence would allow Australia to agree and disagree with both Washington and Beijing."
Dangerous Allies is available in paperback and ebook.