From the Edge shortlisted for the Colin Roderick Award
Historian Mark McKenna picks up another accolade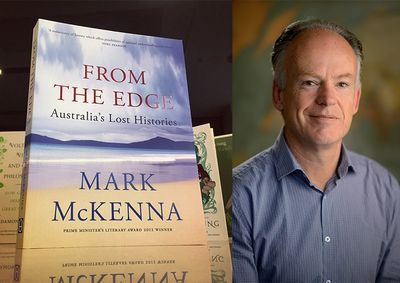 Congratulations to author and historian Mark McKenna whose latest book From the Edge: Australia's Lost Histories has been shortlisted for the Colin Roderick Award and H.T. Priestley Memorial Medal, which is administered by the Foundation for Australian Literary Studies at James Cook University.
The award and medal are presented to 'the best book that is published in Australia in the previous calendar year, which deals with any aspect of Australian life'. You can see the full shortlist here and read more about the award here.
Mark previously won the Prime Minister's Literary Award for his biography of Manning Clark – An Eye for Eternity.