Germaine Greer Australian Tour – An Update
Flight delays prevented Germaine Greer's timely arrival in Perth.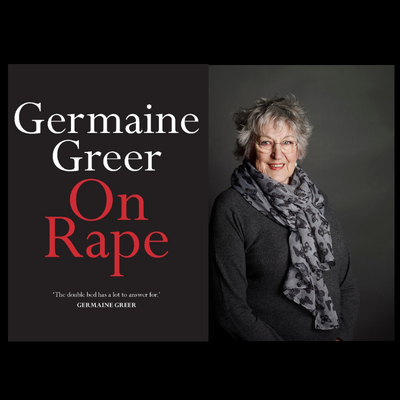 Monday's Perth event at University of Western Australia and Boffins Books has been postponed after Germaine Greer's flight from London saw unavoidable delays. Greer was to speak about her new book, On Rape, which calls for a radical rethink on how to deal with non-consensual sex.
MUP are working to reschedule her Perth appearance. We are very disappointed and sorry for this inconvenience.
Greer will be speaking at the Octagon on Wednesday 28 November. Existing tickets are valid for the new date. If you are unable to attend, the cost of your tickets will be refunded.
Germaine Greer will also be part of the Festival of Dangerous Ideas, appearing on the 'Too Dangerous' panel in November.
We reassure Australian audiences that Germaine Greer's Melbourne, Sydney and Brisbane events will proceed as planned: 
Melbourne
Sydney
Brisbane