Inside the Melbourne University Publishing Dinner 2018
'The annual MUP Dinner has become 'a thing' over the years,' says Louise Adler.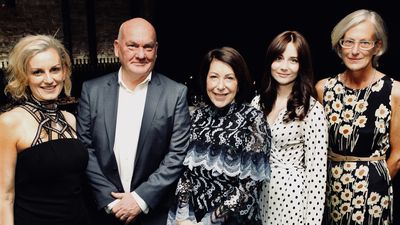 Upcoming and A-list Australian authors, media and politicians united for an intimate event with big ideas at the annual Melbourne University Publishing Dinner held during the Sydney Writers' Festival.
"The annual MUP Dinner has become 'a thing' over the years. Verbs have been invented ("to be Onfrayed"), political foes have broken bread together, literary scandals have been forensically analysed, and arguments about "the public interest" have continued to generate passionate conversation amongst our guests and hard-working team," shared host Louise Adler, CEO of MUP.
"A long time ago I asked Guy Rundle to help us think of some tag lines to describe MUP. He was the genius who came up with the precise definition of our mandate: to publish 'books with spine'. We are proud that this remains our reason for being."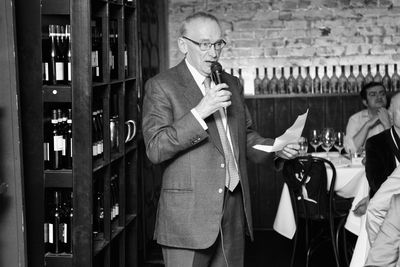 This year, the keynote address was delivered by MUP board member and author Bob Carr, who previewed his new memoir Run for Your Life (July 2018) to a crowded dining room of guests and MUP authors with current titles.
This guestlist including Walkley Book of the Year award-winner Louise Milligan (Cardinal), Press Freedom Medal recipient Peter Greste, Christine Jackman (Inside Kevin 07), Chloe Shorten (The Secret Ingredient) with Leader of the Opposition Bill Shorten (For the Common Good), Sarah Ferguson (On Mother), editor of The Guardian Lenore Taylor (Shitstorm), Joëlle Gergis (Sunburnt Country), Gareth Evans (Incorrigible Optimist), James Curran (Unholy Fury), Vogue Australia sustainability editor-at-large Clare Press (Rise & Resist: How to Change the World, coming October 2018), Lucy Mannering (Surviving Your Split), Clare Payne (One) and many more.