Into the Heart of Tasmania longlisted for the Tasmania Book Prize
A well-deserved honour for Rebe Taylor's literary journey into ancient Indigenous Tasmania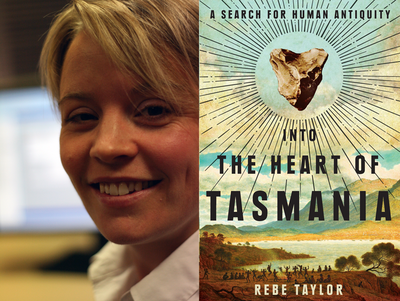 Congratulations to author and historian Rebe Taylor whose book Into the Heart of Tasmania has been longlisted in the 2017 Premier's Literary Prizes for the Tasmania Book Prize.
The Tasmania Book Prize recognises the best book of any genre published with Tasmanian content. See all the longlisted books and find out more about the prizes here.
Into the Heart of Tasmania investigates the oldest continuous culture on Earth through the incredible (if retrospectively misguided) exploits of Ernest Westlake, an English anthropologist who travelled to Tasmania in 1908, collected over 13,000 Aboriginal stone tools and came face to face with people he thought were extinct.
Rebe Taylor wrote the book drawing on an incredible digital resource that collects the Ernest Westlake archive that she worked on and which is available online for readers to freely explore.
As Rebe said in a blog post:
"Into the Heart of Tasmania recounts not only Westlake's journey, but also my journey of following in his footsteps, trying to hear and see that which he failed to understand: a living Tasmanian Aboriginal culture. It is a book of two, entwined journeys. In the same way, the book and the web resource are also entwined. They can be explored in parallel so that they inform and enrich each other."
You can read an extract from the book here.
Rebe Taylor will be appearing at the Brisbane Writers Festival September 6-10th.
Into the Heart of Tasmania is out now.