Into the Heart of Tasmania shortlisted for the Queensland History Book Award
Congratulations to author Dr Rebe Taylor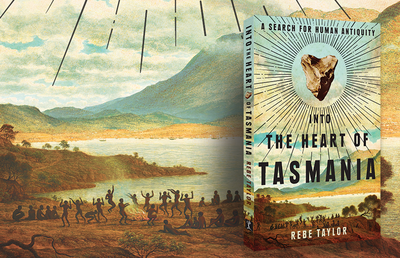 We're pleased to report that Dr Rebe Taylor's absorbing story about Ernest Westale and the resulting investigations into ancient Tasmania – Into the Heart of Tasmania – has been shortlisted for the History Book Award in the Queeland Literary Awards for 2017.
The book's appeal and importance is summed up nicely in the judges' comments:
"This is an excellent work revising the anthropology and history of Tasmania and, indeed, Australia showing how these histories have been written to suit imperial, political and professional objectives. It successfully weaves contemporary relevance, anthropology and history to tell a moving story. The story of Ernest Westlake and the evidence he collected is extraordinary and brought vividly to life by Taylor's competent handling of the material. This work is far more than Westlake's biography; it is an exploration of the intersection of curiosity with human history and the artefacts of culture to reveal the beating heart of Aboriginal Tasmania."
The winners of the Queensland Literary Awards will be announced on Wednesday 4 October 2017 at State Library of Queensland. You can see all the shortlisted books and read more about the awards here.