Into the Heart of Tasmania wins the 2017 Tasmania Book Prize
MUP congratulates Rebe Taylor for winning the 2017 Tasmania Book Prize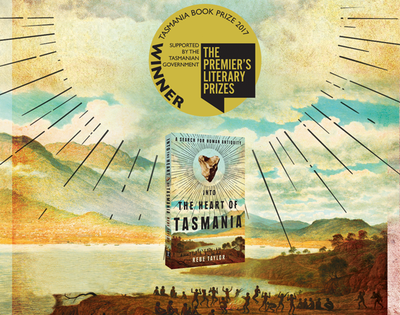 We're pleased to report that Dr Rebe Taylor's book, Into the Heart of Tasmania, about Ernest Westale and the resulting investigations into ancient Tasmania has won the 2017 Tasmania Book Prize.
The Tasmania Book Prize recognises the influence Tasmania has had on content or perspective and is supported by the Tasmanian Government.
Rebe Taylor says:
"I am deeply honoured and delighted to receive this award. It is especially meaningful to have such recognition from Tasmania; your island holds such an important place in my heart. I acknowledge the generous contribution of the Tasmanian Aboriginal community members who made this book possible, and also the fabulous team at MUP."
In Into the Heart of Tasmania, Rebe Taylor tells a story of discovery and realisation. One man's ambition to rewrite the history of human culture inspires an exploration of the controversy stirred by Tasmanian Aboriginal history. It brings to life how Australian and British national identities have been fashioned by shame and triumph over the supposed destruction of an entire race. To reveal the beating of Aboriginal Tasmania is to be confronted with a history that has never ended.