Jane Caro touring nationally for 'Accidental Feminists'
The story of the boomer women who changed everything.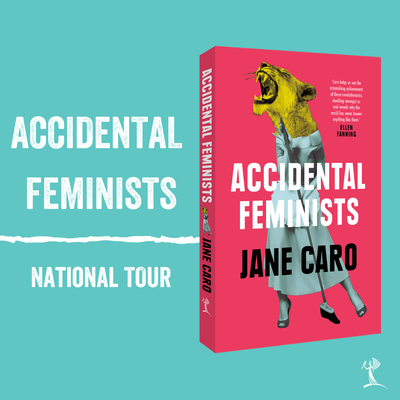 In February 2019 Jane Caro will tour Australia to launch her highly-anticipated book Accidental Feminists. Accidental Feminists is the story of women over fifty-five ­—the generation that changed everything.
It explores how the world Jane's generation lived in — with the pill and a regular pay cheque —transformed them and how, almost in spite of themselves, they revolutionised the world. It is a celebration of grit, adaptability, energy and persistence. It is also an examination of the challenges facing 'boomer women', and a plea for future generations to keep agitating for a better, fairer world.
Jane Caro will meet readers in NSW, VIC, QLD, WA, SA, ACT and TAS—is she coming to a town near you?
SYDNEY
BRISBANE
CANBERRA
MELBOURNE
PERTH
ADELAIDE
HOBART
LAUNCESTON
BLACKHEATH