Melbourne University Publishing has acquired world rights to Germaine Greer's new book, On Rape
Germaine Greer calls for 'a better way' in new book On Rape, to be published by Melbourne University Publishing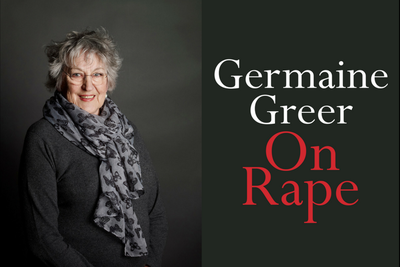 Melbourne University Publishing has acquired world rights to Germaine Greer's new book, On Rape, to be published on 1 September 2018, followed by an Australian tour.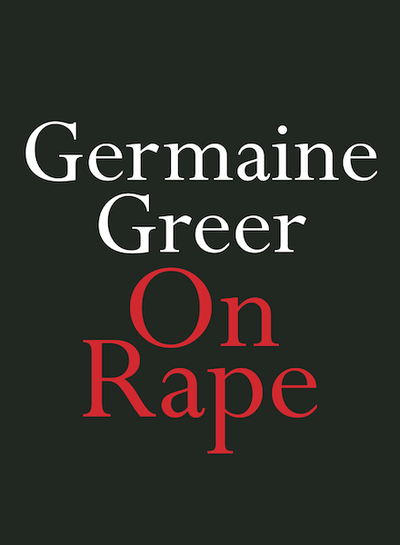 MUP CEO Louise Adler stated 'we are proud to be publishing an original and powerful essay from this great feminist of our era, renowned for her courageous, independent and provocative writing. The #metoo campaign is revealing the pervasive nature of predatory behaviour. On Rape will argue that we need to understand the important differences between sleaze and assault.'
In On Rape, Greer writes that 'centuries of writing and thinking about rape—as inflicted by men on women—have got us nowhere.
'Bestial or banal, a proven rape may carry a prison sentence of many years, even life, but very few rapes ever find their way into a court of law. The prosecution of a selected minority of cases seldom results in a conviction. The crucial issue is that of consent, which is thought by some to be easy to establish and by others as impossible.
'Rape statistics remain intractable. Again and again crime surveys tell us that one woman in five will experience sexual violence. Despite all efforts to root sexual assault out of workplaces and colleges, predatory individuals still inflict lasting damage with apparent impunity. The only result of desperate attempts to apportion blame and enact chastisement has been an erosion of the civil rights of the accused.
'Sexual assault does not diminish; relations between the sexes do not improve; litigation balloons. There has to be a better way,' writes Greer.
This is the second time Greer joins a who's who of Australian letters in contributing to MUP's 'On' series: little books on big ideas.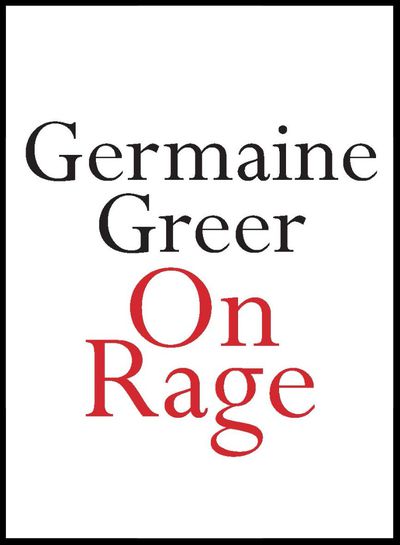 Greer's powerful essay, On Rage (2008) about Aboriginal dispossession will be published into a new edition to coincide with the national tour. With characteristic acuity and passion Greer looked to the causes of rage and its consequences in Aboriginal men. Published six months after then Prime Minister Kevin Rudd's Apology, On Rage is a provocative examination of disempowerment.
Australian Tour 2018
Perth: Monday, 3 September
Sydney: Wednesday, 4 September
Melbourne: Thursday, 5 September
Brisbane: Friday, 6 – Sunday 9 September
---
Germaine Greer was born in Melbourne and educated in Australia and at Cambridge University. Her first book, The Female Eunuch (1969), took the world by storm and remains one of the most influential texts of the feminist movement. Greer has had a distinguished academic career in Britain and the USA. She makes regular appearances in print and other media as a broadcaster, journalist, columnist and reviewer. Since 2001 she has been involved in rehabilitating sixty hectares of subtropical rainforest in south-east Queensland; in 2011 she set up Friends of Gondwana Rainforest, a UK charity, to help in financing that and similar projects. In January 2018, Greer was named Australian of the Year in Britain.