MUP takes top honours within Australia's prestigious literary awards landscape.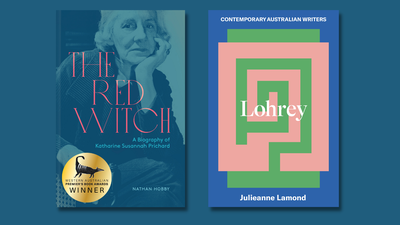 Melbourne University Publishing has received two honours for its published titles.
The Red Witch by Nathan Hobby was awarded the 2023 WA Premier's Book of the Year Award. The captivating biography of novelist, journalist and activist Katharine Susannah Prichard—who won fame for her vivid novels that broke new ground depicting distinctly Australian ways of life and work—was described by the judging panel as 'an impeccably researched and definitive account of one of WA's greatest writers'.
Lohrey by Julieanne Lamond—a guide to the world of Amanda Lohrey's fiction, and a meditation on what her writing has to say about contemporary life and how we live it—was awarded the 2023 Walter McRae Russell Award.
Lohrey is the first book in MUP's new Contemporary Australian Writers Series. The second book in the series, Murnane by Emmett Stinson—a window into the writing of one of Australia's most important contemporary authors, Gerald Murnane—will release later this year on 1 August.