Celebrate the Mirka story: A culinary affair at Tolarno's Eating House
Join us for a night to celebrate the legendary Mirka and Georges Mora at Tolarno's Eating House.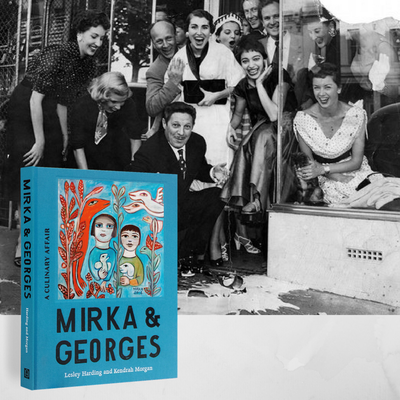 Mirka & Georges: A Culinary Affair invites you to enter the legacy of Mirka and Georges Mora, with classic French recipes, untold anecdotes, photographs and Mirka's sensuous and colourful artworks.
Since the early 1950s when she and her husband Georges immigrated to Australia from France, Moras energised local Melbourne and transformed the culinary and artistic landscapes. Their apartment became a hub for the bohemian set, and their cafes and restaurants brimmed with sophisticated food, sexual intrigue and creative endeavours. Mirka's distinctive art, now collected by major galleries, was a vital part of this heady mix.
A beloved and central figure in the cultural and culinary life of Australia, Mirka Mora has captured the public imagination with her distinctive art and inimitable personality.
Launched in the year of Mirka's 90th birthday, Mirka & Georges gloriously illustrates the Moras' extraordinary story, with the couple's classic French recipes, photographs from family albums and images from Mirka's studio by internationally renowned photographer Robyn Lea.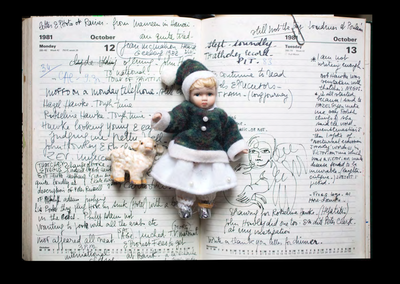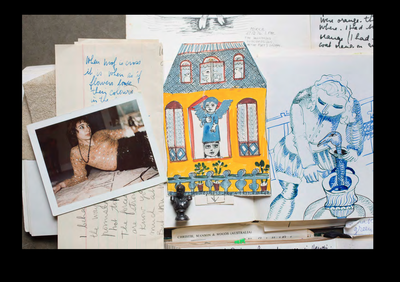 A Culinary Affair: Mora Dinner at Tolarno's
The Mora's eateries were magnets to the rich and famous, a who's who of the art world and those looking for a seriously good time. Mick Jagger was a customer. As were Bob Dylan, Barry Humphries, Jean Shrimpton, Ava Gardner, Gregory Peck, Marlene Dietrich, Fred Astaire, Maurice Chevalier and Graham Kennedy.
Join us for a night at Tolarno Eating House to celebrate the legendary Mirka and Georges Mora with classic French recipes and previously untold anecdotes set in a dining room surrounded by Mirka's whimsical murals. Evening will include acurated meal and signed copy of the lavishly illustrated Mirka and Georges: A Culinary Affair.
$120 per person. Bookings via Readings Bookstore.