MUP announces new CEO Dr Nathan Hollier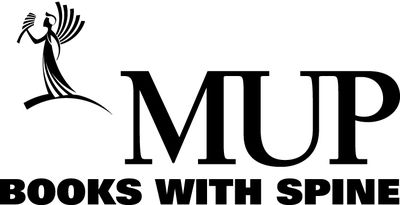 Melbourne University Publishing has appointed seasoned university publisher Doctor Nathan Hollier as its new Chief Executive Officer.
Dr Hollier, who has spent 9 years as Director of Monash Publishing, will take up the position on 1 July.
Dr Hollier joined Monash to manage its University e-press in 2009, rebranding it as Monash Publishing in 2010. Prior to this he spent decade as a literary studies academic, during which he was Editor of Overland magazine and edited numerous academic and non-fiction books for publication.
A frequent speaker on publishing in Europe and Asia, he has been a member of the Federal Government's Book Industry Collaborative Council and Scholarly Publishing Expert Reference Group, and was a founder and Chair of the Small Press Network in Australia.
Melbourne University Publishing Chair, Professor Warren Bebbington, said the Board was delighted to welcome a CEO successful at growing a viable venture that meets current expectations of a university publisher. "Dr Hollier has demonstrated he can create a university press that balances traditional publishing with open access, and build a market for academic books across Australia and beyond.
"What he has achieved at Monash aligns well with the future plans for Melbourne University Publishing," Professor Bebbington said.
Dr Hollier said he was looking forward to the challenge of leading Australia's premier university press. "The University of Melbourne is one of the most highly regarded universities in the world, and I want to see its research strengths reflected in the University press publications list that is focused on the major questions of our time and that attracts the international readership it deserves."
Dr Hollier has an MA from Monash University in Literary Studies and a PhD from Victoria University in Australian literary and cultural history. 
Professor Bebbington thanked Acting CEO Richard Tegoni and all the Melbourne University Publishing staff for their patience, loyalty and dedicated work during the extended search period.  
Enquires: mup-contact@unimelb.edu.au