MUP authors among a stellar lineup for Perth Writers Week
Jane Caro, Paul Daley and Joëlle Gergis will take part in numerous events at the festival in February.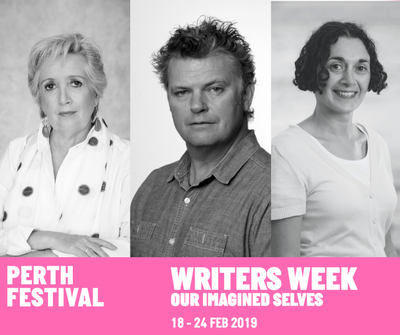 Perth Festival has announced its program for Writers Week 2019, with a powerhouse cast of international and Australian writers. Among the guests are our very own authors Jane Caro, Paul Daley and Joëlle Gergis, who will each be taking part in a number of author talks and panels. View the full program here.
In his opening address last week, curator William Yeoman said: "What comes first, reality or imagination? It's a chicken-and-egg question this year's Writers Week: Our Imagined Selves, tries to answer. Fantasy is built from facts but if you don't dream, you can't make anything real in the first place. Whether fact or fiction, stories are the essence of who we are. From our interior lives to the way we interact with our family, friends and community, we are constantly 'writing' Our Imagined Selves into existence. In a world of fake news, alienation and extremism, writers' festivals like Writers Week are more important than ever. They bring writers and readers together in real time and in the same intimate space to enrich and enlarge our lives."
Casting their imaginations on topics covering the future, fake news, emojis, free speech, poverty and privilege, as well as discussing their own books on feminism, patriotism and the world's climate—these are the events where you will find MUP authors:
Accidental Feminists
Writer, broadcaster and social commentator Jane Caro talks to Meri Fatin about her latest book and how one generation of feminists revolutionised the world and changed how we think about each other forever.
I Just Want to Say This
Anna Funder, Andrew Hansen, Jane Caro & Greg Sheridan debate the limits of free speech in an increasingly polarised global society.
Class & Conflict
Authors Jane Caro, Esi Edugyan & Sisonke Msimang talk to Gillian O'Shaughnessy about the relationships between class, poverty and privilege—and how they affect us all.
On Patriotism
Author and Guardian journalist Paul Daley talks to Ray Glickman about myth, the media and what it really means to love and serve your country.
Beautiful as the Sky
Journalist Paul Daley and children's authors Dianne Wolfer & Rachel Bin Salleh talk to Ross McMullin about the relationships between patriotism, nationhood and the Anzac legend.
From Shorthand to Emojis
Journalists Carrie Cox, Paul Daley & Sarah McNeill talk to The West Australian's Ben Martin about fun facts, fake news and the future of journalism.
Sunburnt Country
Climate scientist and writer Dr Joëlle Gergis discuss the history and future of climate change in Australia and why we need to act now with Vivienne Glance.
The Great Moral Challenge of our Generation
Dr Joëlle Gergis, Deepak Unnikrishnan & Patrick Nunn discuss the facts and fictions of the human impact on our world's climate with Vivienne Glance.
Letter to the Future
Dr Joëlle Gergis & Portland Jones discuss what and who inspired Gergis' writing and what letter she would write to the next generation.