MUP at Brisbane Writers Festival 2018
Join MUP authors Joëlle Gergis, Louise Milligan, Lisa Harvey-Smith, Nikki Gemmell, Gareth Evans, and more at the Brisbane Writers Festival this weekend.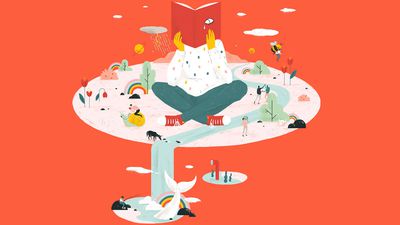 Join us in listening to MUP authors—Joëlle Gergis, Louise Milligan, Ellen Broad, Lisa Harvey-Smith, Shireen Morris, Gabriella Coslovich, Amanda Dunn, Nikki Gemmell, and Gareth Evans—at the Brisbane Writers Festival this weekend. Here are some highlights from the festival that we suggest you don't miss out on!
In conversation with Dr Helen Caldicott, Dr Joelle Gergis will explain how she pieced together Australia's climate history for the first time, uncovering a continent long vulnerable to climate extremes and variability.
Nikki Gemmell in conversation with Jill Stark, on her latest On Quiet, a meditation on the necessity of quietness in our busy lives: "On happiness - I had everything I'd ever wanted. It was supposed to be my happy ever after. So why was I falling apart?"
Lisa Harvey-Smith in conversation with Dr Karl Kruszelnicki. When Galaxies Collide will guide you to look at the night sky afresh. It peers 5.86 billion years into the future to consider the fate of Earth and its inhabitants. Will the solution be to live in space without a planet to call home? Will one of the other 100 billion planets spawn life?
Shireen Morris, in conversation with Katherena Vermette and Zoya Patel. This session explores way the different writers bring to light the issues they are advocating for; what they want to say about those issues and how the story makes the reader feel empowered. The theme of the festival is What the World Needs Now.  We are encouraging people to imagine the future they might create. This includes how to advocate, what the issues are, and to recognize the writers for their ideas.
Louise Milligan on Cardinal. The most recognisable face of the Australian Catholic Church. He was the Ballarat boy who studied at Oxford and rose through the ranks to become the Vatican's indispensable 'Treasurer'.
Ellen Broad in conversation with Angela Meyer and Tim Dunlop, chaired by Dr. Karl. We are in the middle of the greatest technological revolution in history. Its epicentre lies in Silicon Valley, but its impacts are felt on all corners of the earth. It could give all of us a better quality of life and new, more cooperative ways of living. Or it could further concentrate the world's wealth in the hands of a few. This book offers a bold vision for ensuring that we achieve the former. A world that is fairer, less violent and most radical of all, more joyous.
Gareth Evans speaking with Professor Peter Greste on Incorrigible Optimist. Sometimes moving, often entertaining, and always lucid memoir looking back over the highs and lows of Evans public life.
BWF In Your Suburb
With the generous support of Brisbane City Council Libraries, Brisbane Writers Festival is heading out to the suburbs to bring your favourite authors to your local library.
Meet Nikki Gemmell at Chermside Library, Amanda Dunn at Mt Ommaney Library, Gabriella Coslovich at Bulimba Library and many others at libraries across Brisbane. Bring your questions and your books ready for signing – and sign-up for your free library membership while you're there!