MUP statement about Cardinal: The Rise and Fall of George Pell
The book from ABC journalist Louise Milligan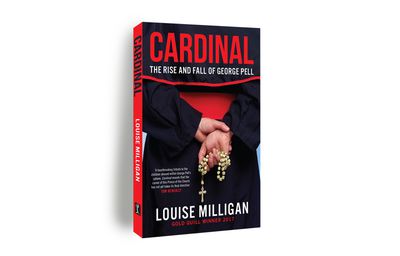 MUP is taking all reasonable measures to withdraw Cardinal: the Rise and Fall of George Pell by Louise Milligan from sale in Victoria now that Cardinal Pell has been charged.
Customers in non-Victorian states can buy the book online here.
Related posts
Cardinal – an update

It's been two weeks since we launched Louise Milligan's exceptional book of investigative journalism – Cardinal: The Rise and Fall of George Pell. Since then the response has been incredible.
The MUP Blog:
Interviews, News and Stories. Bringing you closer to the conversation with those starting it.
Sign up to our newsletter
Get all of our news delivered straight to your inbox.
MUP news
Posted on 19 Jun 2018

Into the Heart of Tasmania, by Rebe Taylor, delves deep into Tasmanian's Indigenous history. It has been awarded the inaugural Dick and Joan Green Family Award for Tasmanian History.

Posted on 13 Jun 2018

Louise Milligan, Gillian Triggs, Jenny Hocking, Joëlle Gergis on climate change ... a great selection of MUP authors will be speaking at Byron Writers Festival this year, 3 – 5 August.

Posted on 6 Jun 2018

Australian women crime writing was winning global acclaim. Three MUP titles have been long listed for the award for best crime writing by women.
Upcoming events