MUP to publish Moana Hope's autobiography
The Collingwood marquee players tells her story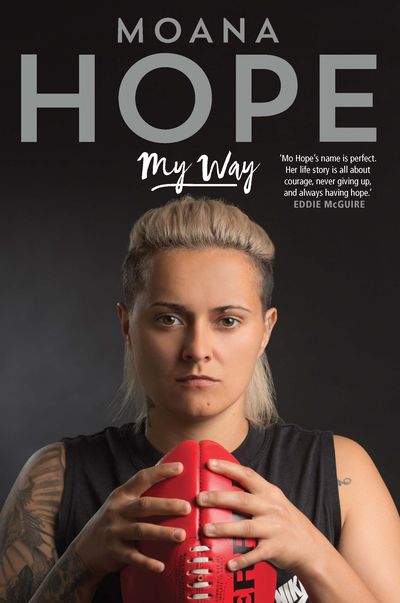 In this inaugural year of the AFL Women's competition MUP is very excited to be publishing Moana Hope's autobiography.
A high-flying athlete who was signed up by Collingwood Football Club as a marquee player for the first AFLW season, Moana remains grounded by remarkable selflessness and is an inspiration for women and girls everywhere. My Way is her story and will be published in April 2017.
Louise Adler, MUP CEO and Publisher-in-Chief, says, "Last year MUP published Michelle Payne's autobiography to great success. Her's was a story of resilience, courage and talent. In 2017 we are thrilled to be able to share the equally inspirational story of the star of Australian women's football, Moana Hope. Mo has always done it her way, with passion, determination and a huge heart."
Moana Hope is one of thirteen children. No fan of dolls or dresses, footy was always her passion, and she would spend hours each day playing kick-to-kick with her dad and brothers at the local park. When her dad was diagnosed with terminal cancer, Moana cared for him until his death four years later.

"
Playing football takes me to a different place."
Moana Hope
Footy and cricket provided an escape from the demands of domestic life, and she made numerous state and national teams for both sports. She also began to explore her Maori heritage, getting tattoos that represented the dearest people in her life.
But as women's football became more popular, being good at the game wasn't enough—players started being pressured about the way they looked. Moana refused to grow her hair or cover her tatts, and for the first time in her life felt sidelined by the game. But later, inspired by a women's exhibition game, she realised what she was missing and returned with gusto to the game she loved.
My Way by Moana Hope will be published on April 3rd 2017. Pre-order here.