MUP welcomes new directors and launches Editorial Advisory Board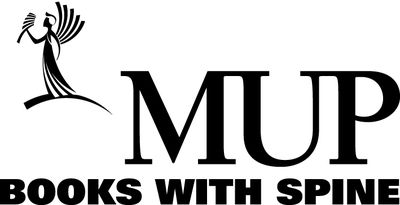 Two new directors with extensive publishing experience were appointed to the board of Melbourne University Publishing Ltd (MUP) by the University of Melbourne Council today. The MUP Board also announced the first eight members of the new MUP Editorial Advisory Board.
The new MUP Board Directors are Dr Sandra McComb, former Managing Director of Oxford University Press (Australia), and Gabrielle Coyne, former CEO of Penguin Random House (Asia Pacific).
Dr McComb has more than 14 years' experience in university publishing, including as Executive Director, Cambridge University Press (Australia and New Zealand). Ms Coyne had a decade with Penguin, and her previous board roles include Pearson Education Australia, The Wheeler Centre and Australian Book Review.
MUP Chair, Professor Warren Bebbington, welcomed the University of Melbourne Council's appointments. "Dr Sandra McComb and Gabrielle Coyne bring extensive publishing industry experience to the MUP Board and will bring important perspectives to our work."
Today the Board announced members of the new Editorial Advisory Board (EAB), who will work with staff to expand MUP's catalogue of academic titles over the next three years. The members appointed are:
Prof Jon Barnett (Geography, Planning, Urban Studies)
Prof Jeff Borland (Economics)
Prof Mark Davis (Culture and Communication)
Prof Anne Dunlop (Art History)
Prof Mark Edele (History)
Prof Cordelia Fine (Business Studies, Gender and Cultural Studies)
Prof Julie McLeod (Education)
Prof Julie Willis (Architecture)
Each EAB member is from the University of Melbourne, in line with the MUP focus on research and teaching strengths of the university. The MUP Board expects to add members from other universities and other fields at its April meeting.
"There is an initial emphasis on fields that rely more heavily on the published book. For other fields, including health and the sciences, most scholarship and research circulates almost exclusively online. With the launch of MUP Open, our new open access imprint, these fields will be well represented," Prof Bebbington said.
The search for a new CEO for MUP continues, with the Board expecting to make an appointment in the coming months.
Enquires: Emma Rusher, MUP erusher@unimelb.edu.au / T 0427 096 314