🌿 OCTOBER GIVEAWAY 🌿: RISE & RESIST by Clare Press
The revolution has arrived: get ready.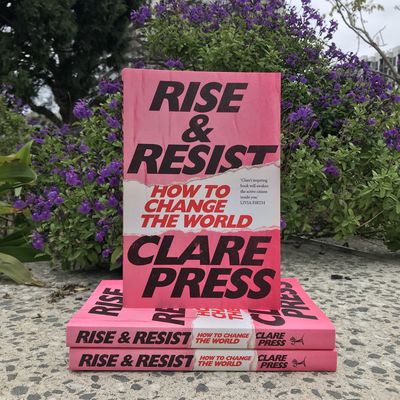 Head over to MUP's Facebook for your chance to win a copy of Rise & Resist by Clare Press.
Rise & Resist takes a wild trip through the new activism sweeping the world. Crossing the globe, Clare Press meets passionate change-makers who believe in the power of the positive. From eco warriors and zero wasters to knitting nannas, introvert craftivists to intersectional feminists, they're all up for a revolution of sorts. Are you?
Join Press as she tracks the formation of a new counterculture, united by a grand purpose: to rethink how we live today to build a more sustainable tomorrow.
We have three copies of Rise & Resist to give away. To win a copy, visit our Facebook now. Make sure to LIKE and SHARE the post.
The competition is open to AU/NZ residents only and entries close 6 PM on Thursday, October 11. Winners will be notified via Facebook (one book per person only).