On Mutiny—the first book on the Libs Spill, in store Monday 22 October
A recap of the most brutal and bizarre week in Australian politics since The Dismissal.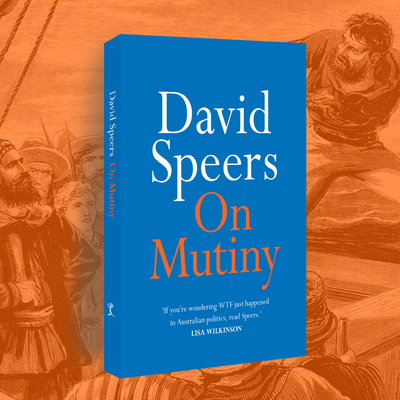 Three-time Walkley award winner David Speers gives an all-access pass into the corridors of power with a blow-by-blow exposé on WTF Auspol. Why was Malcolm Bligh Turnbull removed and how did Scott Morrison emerge as Australia's thirtieth prime minister?
On Mutiny is the inside story, a blow-by-blow exposé of the plotting, double dealing and numbers game by politicians in the most brutal period in Australian politics since the Dismissal.
'I've spoken to more than twenty of the key figures directly involved to piece together the chronology of that extraordinary week. Inevitably, some recollections of the pivotal events are contested.
'After his victory, Morrison described the messy leadership upheaval as The Muppet Show as he sought to bring down the curtain on his colleagues' infighting. Looking back, it seems some of the muppets were far better than others at juggling knives.'
If we really do get the government we deserve, On Mutiny might provoke a civilian rebellion.
On Mutiny is out Monday 22 October, for $14.99.