📖 AUGUST GIVEAWAY 📖 : ON SLEEP by Fleur Anderson
Sleep—or lack of it—is asserting its silent influence on our world.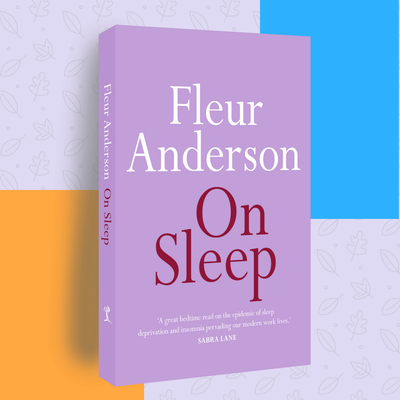 Head over to MUP's Facebook page for your chance to win a copy of On Sleep by Fleur Anderson.
On Sleep is the story of our love-hate relationship with slumber. Part-time insomniac Fleur Anderson ponders the big questions: Why can't I sleep? Do politicians and other high-fliers ever admit they too are exhausted? Do they get enough sleep to make sensible decisions? Where is society heading, and why did I have that glass of cab sav?
We have three copies of On Sleep to give away to booklovers! To win a copy, visit our Facebook page now. Make sure to LIKE and SHARE the post.
The competition is open to AU/NZ residents only and entries close 6 PM on Wednesday, August 8. Winners will be notified via Facebook (one book per person only).