📖 MAY GIVEAWAY 📖 : One by Clare Payne
Clare Payne brings in a new perspective on the lives of single people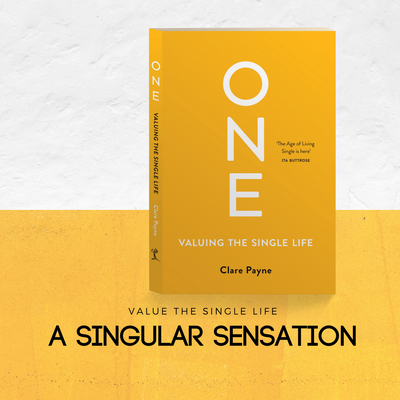 Head over to MUP's Facebook page for your chance to win a copy of One: Valuing The Single Life by Clare Payne.
More adults than ever before are now living alone—one quarter of all households in Australia are currently single-person households. They are forging new ways of having contented and connected lives.
One gives insight to the once maligned and now increasingly chosen status of being single. It is an inspiring call to politicians, business leaders and individuals, challenging us all to recognise the worth and standing of One.
We have three copies of One to give away to booklovers! To win a copy, visit our Facebook page now. Make sure to LIKE and SHARE the post.
The competition is open to AU/NZ residents only and entries close 6 PM on Tuesday, May 8. Winners will be notified via Facebook (one book per person only).