Remembering Anthony Foster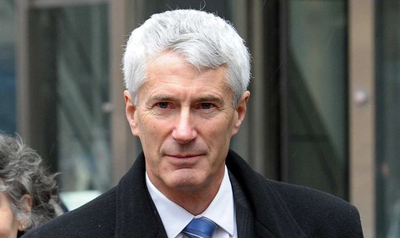 We were extremely saddened to hear of the passing of Anthony Foster recently.
Along with his wife Chrissie, he was a tireless advocate for child sex abuse survivors after two of his daughters, Emma and Katie, were abused by paedophile priest Kevin O'Donnell. After a decade-long court battle, Emma committed suicide in 2008.
Katie was left severely disabled when hit by a drunk driver in 1999. Anthony and Chrissie were ­instrumental in the establishment of the Victorian parliamentary ­inquiry, the precursor to the royal commission.
Louise Milligan writes about Anthony and his family's shocking experiences and subsequent campaigns and dealings with the church in her book Cardinal: The Rise and Fall of George Pell.
Anthony challenged Cardinal George Pell on many occasions, travelling to Rome in February 2016 to hear Pell give evidence before the Royal Commission into Institutional Responses to Child Sexual Abuse.
A state funeral took place for Anthony this week. Victorian premier, Daniel Andrews, said Anthony would never be forgotten "as his legacy will continue to guide his way forward". He praised the "extraordinary courage" of Anthony and his wife.
"They had faced their own tragedy, a betrayal of trust and then denial," he said. "Then remarkably the Fosters dedicated their lives to fighting on behalf of every victim. Fighting for every childhood taken and every family broken."
And Martin Foley MP made mention of Anthony in the Victorian parliament saying:
"Anthony Foster and his partner Chrissie's contribution to Victorian and Australian society will be remembered as both individuals and a couple who in the face of pain that no parent should ever have to endure stood up for not just their innocent daughters who were subject to sexual abuse and the cover-up that ensued, but for all the innocents who had been subject to institutional care providers' abuse, be they church or otherwise."
He went on to talk about seeing Anthony at the launch of Louise Milligan's book Cardinal.
"That book details the meeting between the cardinal and Anthony, where Anthony's decency and campaign for justice can be seen in very deeply personal terms. His journey and his efforts to bring justice, not just for his own daughters but for the wider survivor community and for the many who have been lost along the way, parallels his desire to see his church — his faith — reconcile with its past and perhaps more importantly with its mission for support and nurturing for those at the heart of its pastoral practice.
"Let his enduring monument be the achievement of a new approach, not just in how we as a society deal with sexual abuse of children and innocents, but let it be a renewal of the pastoral care and community development model that lies at the heart of how he saw his church and his faith operating in the modern world. I am sure I speak for all honourable members in offering our sincere and deepest sympathies to Chrissie and family and to all those who loved him. Long may his memory endure."
Let's leave the last word about this great man to his daughter Aimee, who at the funeral this week said, "My father saved my life and I'm sure countless others too. We will be okay because you showed us the way. We will continue to love, laugh and share. We are thoroughly better human beings for having had you in our lives."