RIP Mark Colvin
Wordsmith, polymath, voice of a nation.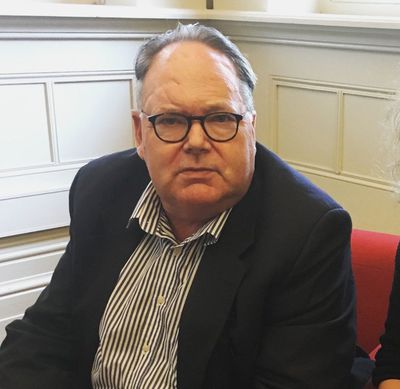 Everyone at MUP is greatly saddened by the loss of Mark Colvin.
We were lucky enough to work with Mark last year when we published his memoir Light and Shadow. During that time we got to know a man whose heart was as golden as his voice. He was witty and generous as he was sage and discerning – the exact same personality traits that earned Mark millions of admirers via the ABC airwaves and TV and a giant following on social media.
We're incredibly grateful that Mark's book will now stand as proud testament to his life: as a journalist, son, father and friend. He was a natural storyteller and his remarkable life story is best told (or heard) in his own words.
Our deepest condolences go to Mark's family, friends and colleagues.
Australia is so much richer for having known Mark Colvin – the wordsmith, the polymath, the voice of a nation. Vale.
Mark did two wonderful and illuminating Conversations programs with Richard Fidler last year. Parts one and two are both worthwhile listening.
Read an extract from Mark's memoir here.
Listen to the Spotify playlist Mark made as a soundtrack for Light and Shadow.
Light and Shadow: Memoirs of a Spy's Son was published in November last year. Mark also recorded an audiobook version around the same time.