Special offer for The Secret Ingredient by Chloe Shorten
Pre-order The Secret Ingredient and receive a signed book and an exclusive video.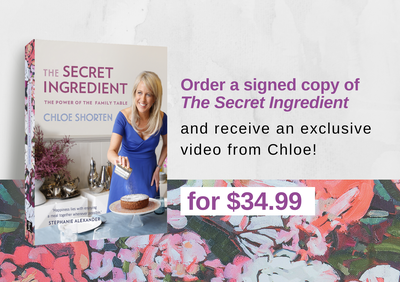 With treasured recipes, Chloe Shorten wants to show how eating together as a family offers more than a meal: it can nourish relationships and nurture your children.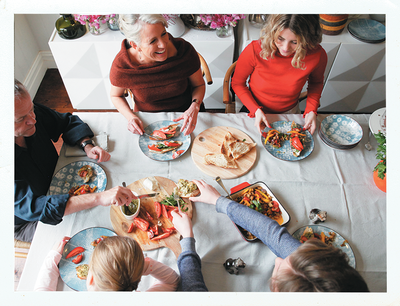 To celebrate the forthcoming release of Chloe Shorten's The Secret Ingredient: The Power of the Family Table , Chloe has put together a very special deal to share with our readers!
Pre-order The Secret Ingredient: The Power of the Family Table and you'll receive:
A copy of the book signed by Chloe
A very special price: $34.99 (RRP $39.99)
An exclusive video featuring Chloe with a special message!
"
The Secret Ingredient for achieving family happiness lies with enjoying a meal together whenever possible. Chloe Shorten has brought together a charming collection of anecdotes, memories and recipes, many inspired and drawn from her own Queensland childhood as part of a large and happy family."
Stephanie Alexander AO, chef, author, philanthropist
Whether it's a new meal or a familiar favourite, creating a new tradition or re-embracing an old one, this book might help your family rediscover the value, love and nurturing that comes from sharing a few meals a week.