The Ernest Westlake Archive
The extensive online resource behind Into the Heart of Tasmania
Today we're handing the MUP blog over to Rebe Taylor, author of the recent publication Into the Heart of Tasmania, and her academic colleague Mike Jones. One of the extraordinary things about Into the Heart of Tasmania is that most of the book's original archival sources are available online for readers to freely explore.
Stories in Stone: an annotated history and guide to the collections and papers of Ernest Westlake (1855-1922), by Rebe, Mike and Gavan McCarthy of the University of Melbourne's eScholarship Research Centre, makes available the digitised papers of Ernest Westlake, including those created during his journey to Tasmania in 1908-1910, when he collected over 13,000 stone tools.
Here are Rebe and Mike to take us on a tour of some of this fascinating archive. 
 

---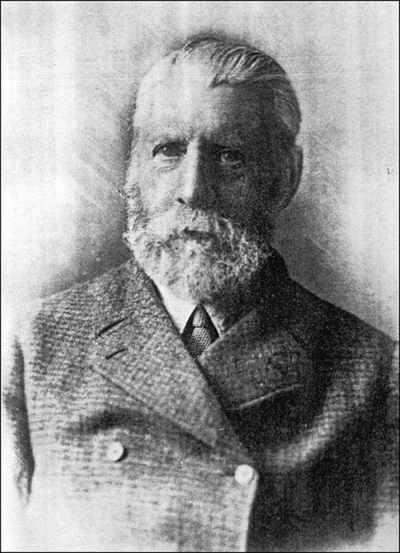 REBE TAYLOR
The first time I encountered Ernest Westlake's papers was in the archival reading room of the Pitt Rivers Museum, Oxford, in January 2000. I remember thinking, 'How do I start? Which box, which folder?' I knew almost nothing of the archive, or of the man who created it.
I decided to begin with Westlake's letters to his children, for they trace his journey from England to Tasmania, and they were written to those he loved. In these delightful and personal letters I felt I got to know Westlake; a tenacious, passionate and eccentric man. They make engrossing reading in their own right.
When I turned to Westlake's six field notebooks, I was surprised and pleased anew. He collected not only stone artefacts, but memories! Westlake spoke to many settler Tasmanians; his notebooks are filled with accounts of massacres, warfare and shame. Westlake spoke to many Tasmanian Aborigines as well who shared with him their continuing cultural practices and language. In Westlake's little field notebooks beats the archival 'heart of Tasmania' of the book's title.
Stories in Stone includes more than 8,000 images of records. Not all of these relate to Westlake's Tasmanian journey, for he was a man of many and multifarious interests. Also included are the papers of those esteemed scholars who studied Westlake's collections after his death.
As Mike Jones notes below, there are many reasons why researchers might explore Stories in Stone. Westlake's lifework could never be captured in one book! Its breadth is why I wanted to digitise his papers before I began a narrative history. As I reflect in Into the Heart of Tasmania:
"It is rare that a historian has their chief archive available online for readers. You can go and query my interpretation, or travel beyond my focus on [Westlake's] Tasmanian journey to carry out your own exploration of Westlake's life and work. Indeed, I hope you do."
Having my 'chief archive' online is humbling, but it has also been liberating. It has allowed me to write more imaginatively, knowing that readers can substantiate my text; that I didn't 'make it all up'! So it is that I felt able to write as if I could 'see' Westlake; watch him walk up the stairs of British Museum, cross a busy Swanston Street in Melbourne, or fall off his bike in Tasmania.
Into the Heart of Tasmania recounts not only Westlake's journey, but also my journey of following in his footsteps, trying to hear and see that which he failed to understand: a living Tasmanian Aboriginal culture. It is a book of two, entwined journeys. In the same way, the book and the web resource are also entwined. They can be explored in parallel so that they inform and enrich each other.
---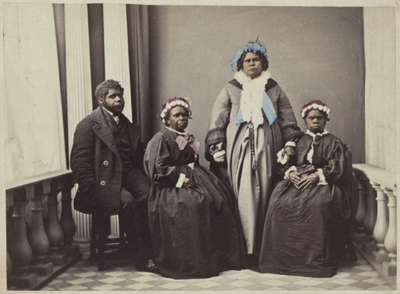 MIKE JONES
In 2006 Rebe Taylor began conversations with Gavan McCarthy, Director of the University of Melbourne's Australian Science and Technology Heritage Centre, which became the eScholarship Research Centre (ESRC) in 2007. Gavan agreed that the archive deserved a full digital guide to make the collection more discoverable and accessible to users. He began working with Rebe to bring her notes and paper listing into the Heritage Documentation Management System (HDMS), a standards-compliant archives collection management system developed and used by the ESRC and its predecessors.
However, Gavan and Rebe knew that to truly make the collection accessible – including to Australian researchers and Tasmanian communities – the archive needed to be digitised. The first stage took place in 2008, when Gavan and Rebe travelled to the Pitt Rivers Museum and digitised the Westlake Papers and related documents (3,678 images) using a portable overhead camera, tripod and lights. Two years later, Mike Jones visited the Oxford University Museum of Natural History and the Pitt Rivers and created an additional 4,586 images including material related to Westlake's French eolith collection and papers related to his interest in psychical phenomenon.
The resulting guide contains full inventory-level descriptions of these collections – papers from five collections, four listed in their entirety – as well as the access images. But Stories in Stone is also much more than a basic archival finding aid. Drawing on her deep knowledge of the collections and her research into Westlake's life and travels, Rebe combined archival description with detailed contextual information, biographical notes, cross-references and more to produce a rich, scholarly digital publication.
Innovative, comprehensive and generous in its approach, Stories in Stone was recognised by the Australian Society of Archivists in 2013, winning the Mander Jones Award for 'Best finding aid to an archival collection held by an Australian institution or about Australia'. It is both a companion piece to Into the Heart of Tasmania and a significant achievement in its own right.
---
First published in 2010 by the eScholarship Research Centre, The University of Melbourne in conjunction with the Pitt Rivers Museum, Oxford and the Oxford University Museum of Natural History.