Most Anticipated Books of 2018 from MUP
Featuring the remarkable world of MIRKA MORA, THE KILLER INSTINCT as explained by a forensic psychiatrist and speaking up with GILLIAN TRIGGS

We have an exciting reading list planned for you all in 2018, with titles ready to delight, challenge and capture your imagination. Here's more on the most anticipated books we'll be publishing in 2018.
---
Celebrating food and cooking with Mirka Mora
The Miegunyah Press celebrates 50 years of publishing with the lavishly illustrated Mirka and Georges: A Culinary Affair. A beloved and central figure in the cultural and culinary life of Australia, Mirka Mora has long captured the public imagination with her distinctive art and inimitable personality.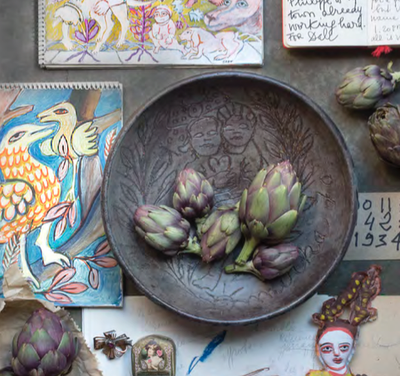 Mirka and Georges will explore Mirka and Georges' early lives and food experiences in France, then tell the stories of their celebrated hospitality at 9 Collins Street and Mirka Café, their intermingling of food, art, love and life at Balzac, and the apex of their success as restauranteurs at Tolarno. A book to be treasured by artists and foodies alike.
Dedicated to publishing books of national significance, the Miegunyah Press is also publishing the first of a five-volume history of liberalism in Australia by the Hon. David Kemp.
Books and stories by amazing women
We are proud to be publishing the memoirs of the former president of the Human Rights Commission, Emeritus Professor Gillian Triggs. Equally dangerous ideas surface from women in STEM: Ellen Broad's debut on the role of human beings in a future filled with drones, robotics and artificial intelligence; Joelle Gergis's pioneering work on climate change; and astrophysicist Lisa Harvey-Smith on the night sky.
Big ideas, little books
We continue to attract brilliant writers to our 'On' series, little books on big ideas. We released Leigh Sales' On Doubt in 2017, a well-timed antidote to fake news fervour. New works on important subjects include Nikki Gemmell On Quiet, Susan Carland On Choice, Katharine Murphy On Disruption and Fleur Anderson On Sleep.
Documenting the drama of politics
Nostalgia, heartbreak and deep love continue to be central pre-occupations in our daily lives. Unvarnished and courageous personal histories are brought to readers by superb writers including James Jeffrey and Rick Morton. Chloe Shorten's new book, The Secret Ingredient, celebrates the importance of family togetherness. And if family life isn't proving to be the source of endless happiness, our guide to divorce will help you navigate your way to the exit.
Politics and the turmoil within our political class have been defining themes over the past decade. We continue to document the dramas with the publication of the former NSW premier and foreign minister Bob Carr's memoir, Run for Your Life. And Tony Walker, the award-winning journalist and writer, reports back on his year-long trip to understand the chasm between Australia's insiders and outsiders.
True crime: do you have it in you?
Forensic psychiatrist Donald Grant asks what it is about murder that fascinates us. Is it a chill whisper of fear reminding us we too can kill? For those directly affected, murder is a sombre and scarring event. For most of us, murder is an arm's length experience, close enough to frighten and fascinate yet far enough not to traumatise.
Meanjin, the best showcase of Australian writers and writing
We are proud to be the home of Australia's premier literary journal, Meanjin. The careers of many of Australia's most celebrated writers began in the pages of the journal. The Meanjin A–Z of Fiction: 1980 to now will showcase the remarkable quality of Australian writers and writing.
For the first time a treasure trove of this writing leaps from the pages of Meanjin into a book of fine fiction. You'll read Tim Winton, David Malouf and recent work by Jennifer Mills. In between you'll find John Kinsella, Eliot Perlman, Elizabeth Jolley, Nicholas Jose, Bruce Pascoe, Melissa Lucashenko, A.S. Patric and many more.
We hope you're as excited about these titles as we are.