The winter Meanjin has arrived
Featuring Margaret Simons on precarious times at the ABC and John Clarke's final Commonplace column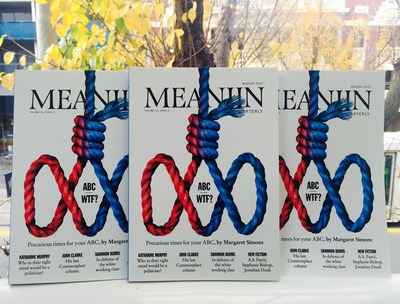 There is a tinge of sadness in this June 2017 edition of Meanjin: it includes the last contribution filed by John Clarke before his death in April.
Published with the kind permission of his family, the final Commonplace column flits between memories of Spike Milligan, Weary Dunlop and the 1916 Easter Rising in typical Clarke form. A beautifully turned and now poignant piece.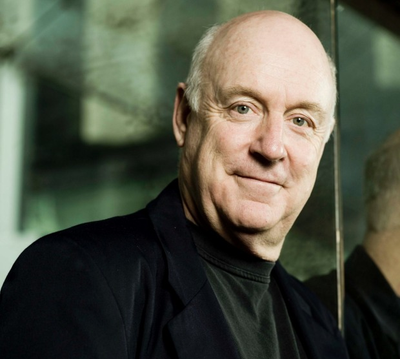 Clarke's longtime home, the ABC, is the subject of the major essay. Margaret Simons takes a long hard look at the broadcaster's past and present … and a future very much in contest.
'It is without question our most important cultural institution,' she writes, and under new managing director Michelle Guthrie, its direction and priorities remain unclear. Simons argues for optimism, making the case that a robust national broadcaster could be a key to narrowing the partisan divide that seems to characterise modern public life and politics.
Katharine Murphy writes regularly on politics for Meanjin and in this edition looks at the constant, almost destructive, demands the political life makes. Who'd be a politician, she wonders. Perhaps increasingly the answer is people far more driven, obsessed and unbalanced than the people they represent.
Terry Barnes looks out at a warring balkanised Liberal Party and an ALP lost in populism and argues that the failure of the two major parties to base their politics in the sensible centre will be a disaster for the country's future.
Shannon Burns writes in defence of the white working class: not bigots, just ordinary people getting by.
Jock Given retells one of the most extraordinary tales of Australian bushcraft and survival. It is 1937 and an Airlines of Australia Stinson passenger aircraft is missing somewhere between Brisbane and Sydney. Bushman Bernard O'Reilly had a pretty good sense of where.
'Shall we roast marshmallows?' In a stunning piece of memoir Charlotte Adderley tells of her recovery from third degree burns.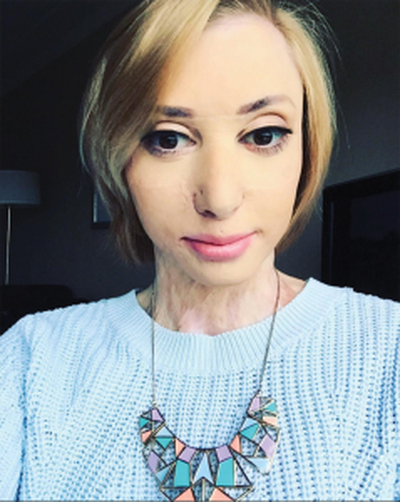 Esther Anatolitis looks at a creative sector devastated by funding cuts and caprice and wonders at the consequences for cultural Australia.
Journalism academic Denis Muller traces the long investigation by Newcastle journalist Joanne McCarthy that slowly but surely laid the groundwork for the Royal Commission into Institutional Child Abuse.
Peter Craven reads J.M. Coetzee's The Schooldays of Jesus and makes a lingering examination of Christ's many representations in diverse cultural forms, from Scorsese to Bulgakov.
There is new short fiction from A.S. Patric and Stephanie Bishop and as always a fine selection of Australian poetry, including work from Judith Beveridge, Anthony Lawrence, Ben Walter and Owen Bullock.
Subscribe to Meanjin today and get a free copy of that lost classic of Australian verse: Maud Hepplestone's Songs Of The Kookaburra.