Tony Walker – Vale Peter Thomson, Australian golfing legend
Australia's greatest golfer Peter Thomson has died at 88.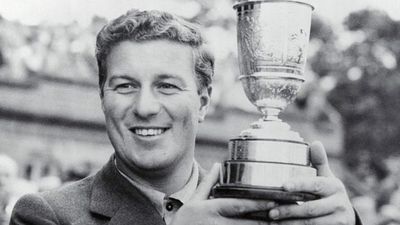 Vale Peter Thomson, Australian golfing great, a five-time winner of the British Open, and family man.
Tony Walker remembers the man he greatly admired.
Australia's greatest golfer and subject of a MUP tribute — The Peter Thomson Five: A golfing legend's greatest triumphs — has died at 88. Peter Thomson became the first Australian to win The Open at Royal Birkdale in 1954.
Peter's son Andrew relayed the following message:
"We would like to tell you that Peter passed away this morning, peacefully at home surrounded by his loving family as he wished.''
Peter Thomson, winner of five Open Championships and countless other tournaments, should be ranked with Australia's six greatest sportsmen and women: Don Bradman, Rod Laver, Dawn Fraser, Margaret Court and Herb Elliott. RIP Peter, who represented all that was noble about the great game of golf.
Thomson is survived by his wife Mary, son Andrew and daughters Deirdre Baker, Pan Prendergast and Fiona Stanway, eleven grandchildren and four great-grandchildren.