Watch Richard Cornish and Jonathan Green do BRAIN FOOD live
The two gentleman answered your foodie questions during a live Facebook video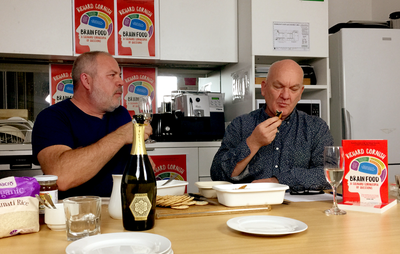 To celebrate the launch of Richard Cornish's book Brain Food, the food writer was joined in the MUP kitchen by Meanjin editor and food enthusiast Jonathan Green for a live Facebook video.
In what was essentially a live, performance-version of the Richard's new book (it's billed as a Culinary Cornucopia of Questions) he answered foodie questions and cooking conundrums submitted by Facebook users and MUP readers.
Watch the video below.
---