What We're Reading
MUP staff share their current reads (and what they're working on too)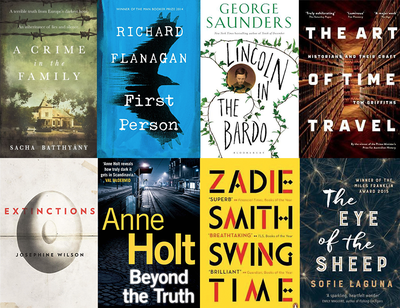 The Australian Reading Hour takes place today. Everyone in Australia is encouraged to pick a book and spend an hour reading. And don't forget to brag about it on social media with the hashtag #brbreading.
To celebrate we thought we'd share books staff in the MUP offices has been reading (and working on).
---
Louise Adler, CEO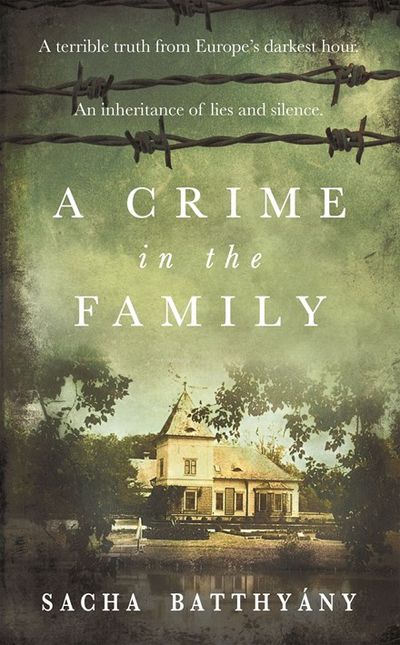 What I'm Reading
I am currently reading A Crime in the Family by Sacha Batthyany, a disturbing book that unravels the lies families told themselves about the Second World War. It is a complex tale interweaving parallel and competing narratives from persecutors, collaborators and their victims.
For light relief, I am also reading yet more scandi-noir, this time it's Beyond the Truth, an Anne Holt thriller with a lead character distinctly reminiscent of the a-social heroine of The Bridge TV series. I do like a difficult heroine!
What I'm Working On
At my desk, I am thoroughly enjoying each incisive and at times hilarious chapter of Bob Carr's new memoir that lands with a ping in my inbox. How lucky are we to spend our days working with wonderful writers?
---
Sally Heath, Executive Publisher
What I'm reading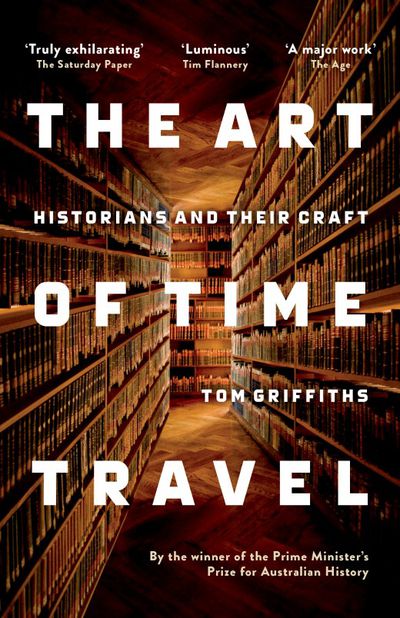 I am reading Tom Griffiths's brilliant The Art of Time Travel where he explores the different ways Australian historians work, write and influence the cultural debate. It means the stack of books by my bed is seriously growing as I order the books Tom writes about in each chapter by Eric Rolls, Judith Wright, Greg Dening, Inga Clendinnen, Henry Reynolds…
What I'm working on
The pleasures of my work reading are traversing Rick Morton's beautifully rendered telling of growing up in outback Queensland in that uncomfortable place inhabited by outsiders (One Hundred Years of Dirt); Paul Daley's next book about the ultimate political outsider, Danny Slattery (Fall-Line); and the lush story of  Mirka Mora told through her cuisine.
There might also be a perfectly formed piece by Mark Colvin that explains why his middle name was Ragnar, direct from the great Viking warrior himself.     
---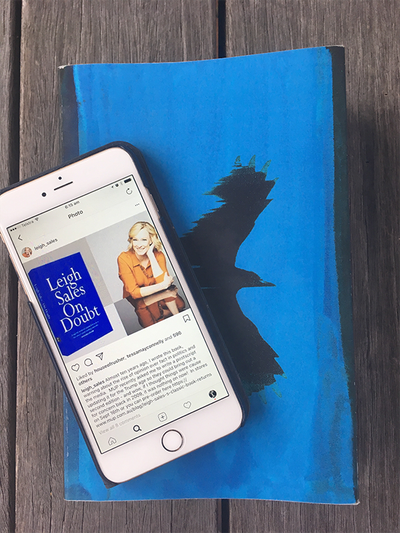 Emma Rusher, Head of Sales and Marketing
What I'm reading
Am revelling in Richard Flanagan's First Person. The novel follows Kif, a struggling, young writer who is rung in the middle of the night with the chance to earn $10,000 in six weeks by ghost writing the memoir of a con man. But at what cost? Flanagan makes me weep and laugh out loud in a page. The book echoes his life – just enough. It's a raw, funny and chilling take on Truth that can only be delivered by a master novelist.
What I'm working on
Meanwhile at MUP HQ, I'm on the campaign for Leigh Sales' prescient little book on a big theme, On Doubt. Have we have reached Peak Opinion? This acclaimed 'sticky beak' invites us to question Truth with a new chapter on Trump, fake news and the political chaos that defines our times. It's a pocket-sized antidote to bravado that shall become an instant classic. Pre-order it now!
---
Tessa Connelly, Publicist
What I'm reading
I've just started reading Extinctions by Josephine Wilson, winner of the 2017 Miles Franklin. The main character is a prickly retired engineer named Frederick Lothian, reluctantly living in a gated community as he grapples with grief, ageing and the purpose of his existence. It's really a book about what we carry with us, and what we choose to let go of. I'm a third of the way in and completely hooked. The characters are so well-drawn, and Wilson's turn of phrase is stunning.
What I'm working on
In the office, I'm full steam ahead with the media campaign for Gabriella Coslovich's forthcoming true-crime saga Whiteley on Trial. It's such a compelling read – all the best parts of a courtroom thriller with some thoughtful analysis on the dark underbelly of the Australian art world. Think Helen Garner meets Susan Orlean's The Orchid Thief. Gripping!
---
Louise Stirling, Senior Editor
What I'm reading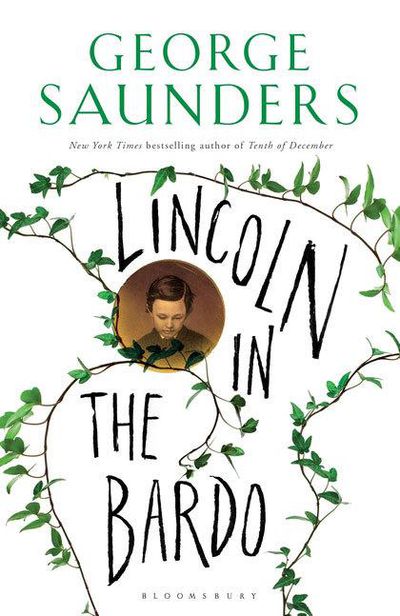 I've just read Lincoln in the Bardo fairly recently (by George Saunders) and The Eye of the Sheep by Sofie Laguna. Both are about death! What is that saying about me?!
Lincoln in the Bardo is an imaginative take based on the story that Abraham Lincoln visited his dead son in a Washington crypt in the week following his death. The bardo is a Buddhist term for the indeterminate time between this life and the next. It reads like a play and it was utterly transfixing.
The Eye of the Sheep took me right inside the head of a boy, Jimmy Flick, who isn't like any other. His family is working-class and they live a tough life in Altona, in Melbourne's western suburbs. The family is basically riven apart by his father's inability to deal with Jimmy's behaviour, and the father's inescapable history of family violence.
What I'm working on
For a bit of light relief, I am working on Michael Keating and Stephen Bell's Fair Share, which deals with hefty economic issues; Jenny Hocking's updated chapter on the Dismissal of Gough Whitlam in 1975, and the uncovering of files that the Palace were involved; and Joelle Gergis' study of climate change.
---
Sam Van Der Plank, Sales Support Coordinator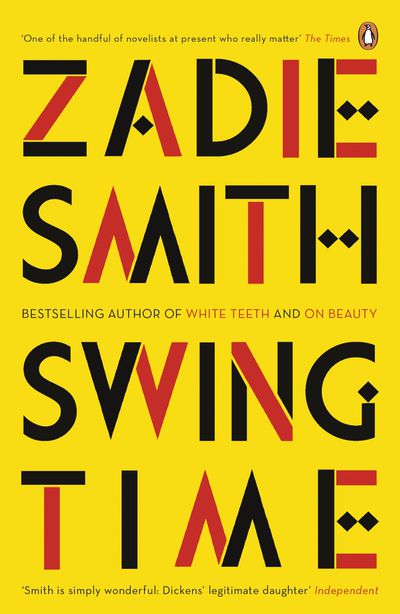 What I'm reading
I've just started reading Swing Time by Zadie Smith. It's only the second book by Smith that I've read, the first being White Teeth, and already it has a noticeably different tone and narrative style. Not sure yet whether it will be an enjoyable or challenging read, or that perfect combination of the two. It's already evident that she writers great scenes about childhood and children's interactions that are a joy to read. I'm keen to keep going!
What I'm working on
At the office, I'm currently working on event stock arrangement for On Doubt by Leigh Sales. The members of the Chat 10 Looks 3 Facebook group are so enthusiastic we're not quite sure whether there's such a thing as too many books to provide for Leigh Sales and Annabel Crabb in-conversation events!
---