ANU/The Canberra Times Meet the Author Series: In Conversation with Geoff Raby
Geoff Raby, Australia's former ambassador to China will be in conversation with Hugh White on Geoff's new book China's Grand Strategy and Australia's Future in the New Global Order, which provides significant insight on Australia's future position in global affairs.
Visit the Australian National University website for more information and to make a booking for this free event.
---
Geoff Raby AO was Australia's Ambassador to China (2007-11); Ambassador to APEC (2003-5); and Ambassador to the World Trade Organization (1998-2001). He is chairman of VisAsia at the Art Gallery of NSW, chairman of the Australia-China Institute of Arts and Culture at the University of Western Australia, and was awarded the Order of Australia in 2019 for services to Australia-China relations and to international trade.
Hugh White AO is Emeritus Professor of Strategic Studies at ANU and is the author of The China Choice and the Quarterly Essay 39: Power Shift. He has served as an intelligence analyst with ONA, as a senior adviser on the staffs of Defence Minister Kim Beazley and Prime Minister Bob Hawke, and as a senior official in the Department of Defence, where from 1995 to 2000 he was Deputy Secretary for Strategy and Intelligence.
Professor Jane Golley, who will give the vote of thanks, is an economist and Director of the Australian Centre on China in the World. She is the President of the Chinese Studies Association of Australia, and co-editor of the China Story Yearbook series, including China Dreams, published in 2020.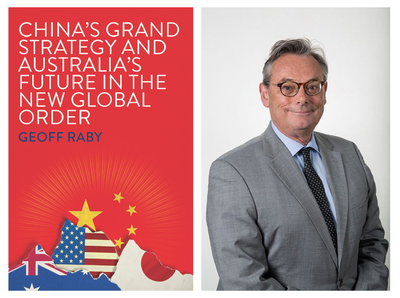 When
4 November 2020, 6:00pm
Where
Manning Clark Hall, Australian National University
Manning Clark Hall, Cultural Centre Kambri Precinct, University Avenue, Australian National University, Acton ACT 2601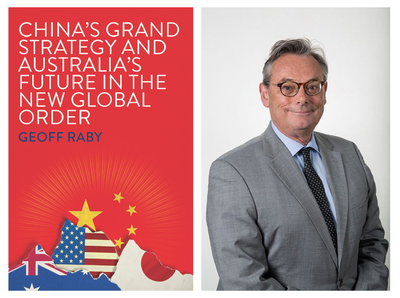 When
📅
4 November 2020, 6:00pm
Where

Manning Clark Hall, Australian National University
Manning Clark Hall, Cultural Centre Kambri Precinct, University Avenue, Australian National University, Acton ACT 2601