Australian Reading Hour: The books that made me with Dame Quentin Bryce
In celebration of the Australian Reading Hour on Thursday 20 September, some of Brisbane's best-loved authors are visiting local libraries!
Hear Dame Quentin Bryce talk about the books that have made the biggest impact on her as a reader and writer – the books that have challenged and inspired her, the books that have held special meaning for her at different moments in her life, and the books she returns to time and again.
The Honourable Dame Quentin Bryce AD CVO has enjoyed a rich and distinguished career as an academic, lawyer, community and human rights advocate, senior public officer, university college principal and vice-regal representative in Queensland and Australia. She served as Australia's twenty-fifth Governor-General and was the first woman to take up the office. Her book Dear Quentin is a rich collection of the letters she wrote and received during her six-year term.
Presented as part of the Lord Mayor's Writers in Residence series.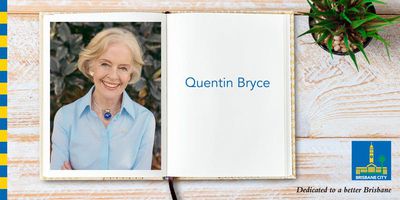 When
20 September 2018, 6:30pm
Where
Indooroopilly Library
Indooroopilly Shopping Centre - Level 4 322 Moggill Road Indooroopilly, QLD 4068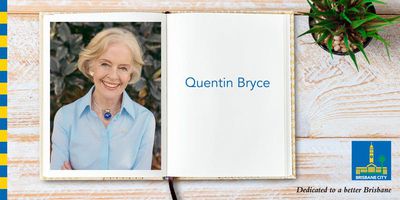 When
📅
20 September 2018, 6:30pm
Where

Indooroopilly Library
Indooroopilly Shopping Centre - Level 4 322 Moggill Road Indooroopilly, QLD 4068