Bob Carr: Public Lecture and Book Signing
Australian Foreign Minister Bob Carr was the longest continuously serving Premier in New South Wales history. He served as Leader of the Opposition from 1988 until his election as Premier in March 1995. He was re-elected in 1999 and again in March 2003 securing an historic third four-year term. He retired from politics in 2005 after over 10 years as Premier.
He is the author of Thoughtlines (2002), What Australia Means to Me (2003), and My Reading Life (2008). In March 2012 he was designated by Prime Minister Julia Gillard as Australia's Foreign Minister. He was elected to the Australian Senate to fill a casual Senate vacancy and sworn in to the Senate and Cabinet on March 13, 2012.
Please join us for a public lecture and book signing of Carr's newest release Run For Your Life.
RSVP online. Please note places are limited.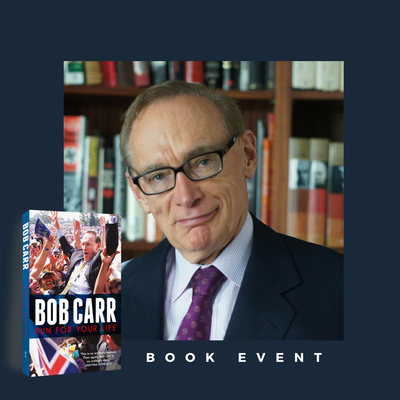 When
4 September 2018, 2:00pm
Where
University of Wollongong
McKinnon Building 67, Room 104, University of Wollongong, Wollongong, NSW, 2522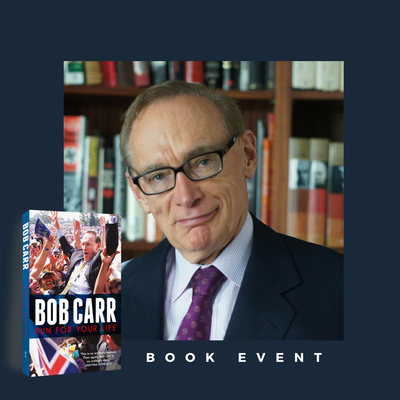 When
📅
4 September 2018, 2:00pm
Where

University of Wollongong
McKinnon Building 67, Room 104, University of Wollongong, Wollongong, NSW, 2522