The History and Future of Climate Change in Australia
A free public talk introducing the new book by Joëlle Gergis that pieces together Australia's climate history for the first time. Join award-winning climate scientist and writer Joëlle Gergis as she shares her fascinating journey through Australia to unearth our climate history.
Hosted by Sally Heath, Executive Publisher, Melbourne University Publishing, with an introduction by Professor David Karoly, Leader of the Climate Change Hub in the National Environmental Science Program. Book your tickets here.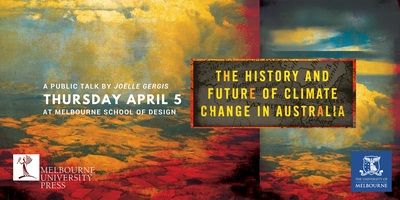 When
5 April 2018, 6:00pm
Where
Melbourne School of Design
Basement Theatre (B117) University of Melbourne Parkville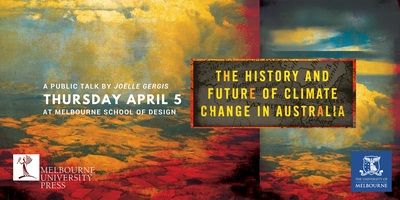 When
📅
5 April 2018, 6:00pm
Where

Melbourne School of Design
Basement Theatre (B117) University of Melbourne Parkville