Ganglands The Great Escape: 'What Lives Beneath' at Better Read Bookshop
Whether composing crime fiction or true crime, we want to know what goes on in the heads of crime writers. In this new series, What Lies Beneath, we'll be exploring the inner workings of literature and going behind the scenes of the book writing process. 

Susanna Lobez, co-author of bestselling Gangland series in-conversation with Greg Callaghan, journalist and author of Bondi Badlands, who will be discussing Gangland: The Great Escapes, which  is filled with tall tales of crims—Ronald Ryan, Jockey Smith, Brenden Abbott, Julie Wright, Annie Davis, and many others—who have been recaptured in minutes or have stayed on the run...
"
There are two kinds of people who sit around all day thinking about killing people ... mystery writers and serial killers."
Richard Castle
---
Susanna Lobez, actor-turnedbarrister-turned-broadcaster, has been an ABC specialist, legal broadcaster on eLaw Report (radio) and Law Matters (TV). Together with James Morton, she has written eleven books for MUP, including the bestselling Gangland series.
Greg Callaghan, in a career spanning more than 20 years, has written for most of the major newspapers and magazines in Australia. He is currently a senior editor on The Weekend Australian Magazine, and writes for The Australian newspaper. Greg has taught feature and news writing at the tertiary level, has an MA in Media, and is the author of Bondi Badlands and co-author of Men: Inside Out.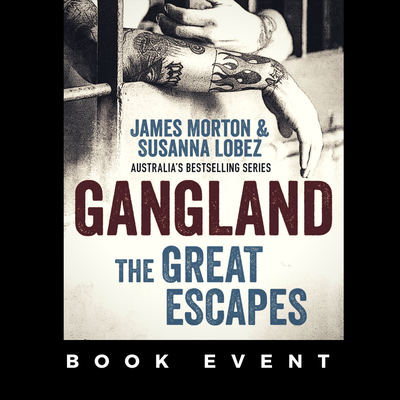 Where
Better Read Than Dead
265 King St Newtown NSW, 2042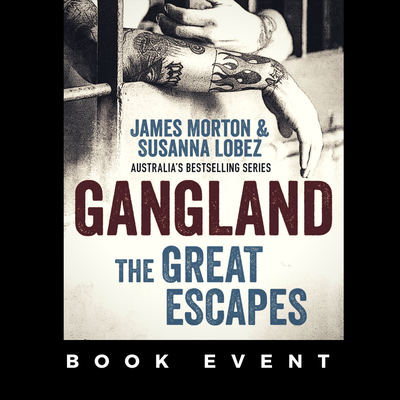 When
📅
31 July 2018, 6:30pm
Where

Better Read Than Dead
265 King St Newtown NSW, 2042