Gareth Evans at Newcastle Region Library
A colourful and central figure in Australian politics for two decades, Gareth Evans will speak at Newcastle Library on Monday 18 December, to discuss his latest work Incorrigible Optimist: A Political Memoir.
Gareth Evans has been applauded worldwide for his contributions, both as Foreign Minister and in later international roles, to conflict resolution, genocide prevention and curbing weapons of mass destruction. Come along to hear him explain why it is that, despite multiple disappointments, he continues to believe that a safer, saner and more decent world is achievable, and why, for all its frustrations, politics remains an indispensable profession not only for megalomaniacs but idealists.
This event is free, but please book here.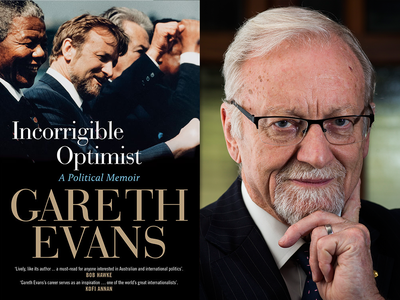 When
18 December 2017, 6:00pm
Where
Newcastle City Library
15 Laman Street Newcastle, NSW 2300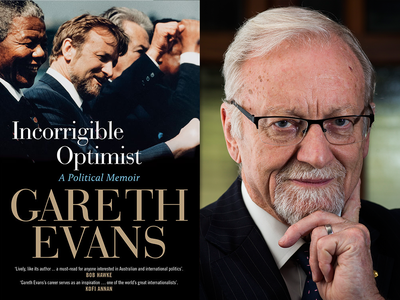 When
📅
18 December 2017, 6:00pm
Where

Newcastle City Library
15 Laman Street Newcastle, NSW 2300