The Fifth Estate – Gareth Evans in conversation with Sally Warhaft
Join Sally Warhaft and Greg Sheridan at The Wheeler Centre as they 'Democracy in Action' with Gareth Evans, author of Incorrigible Optimist.
A colourful and central figure in Australian politics for two decades—described by Bob Hawke as having 'the most acute mind' of any of his ministers—Gareth Evans has also been applauded worldwide for his contributions, both as Foreign Minister and in later international roles, to conflict resolution, genocide prevention and curbing weapons of mass destruction.
Gareth Evans, now Chancellor of the Australian National University, was a member of the Australian Parliament for 21 years, and a cabinet minister throughout the Hawke–Keating era.
Sally Warhaft has been the Wheeler Centre's in-house news anchor since 2012. The anthropologist, broadcaster and intrepid interviewer's fortnightly live series continues in 2017 as she responds to the most important stories of the day and reignites those that have fallen off the front pages.
Greg Sheridan is a foreign affairs journalist and commentator. He joined The Australian in 1984 and worked in Beijing, Washington, and Canberra before starting his tenure as the paper's foreign editor in 1992. He specialises in Asian politics and has written four books on the topic.
For more information see here.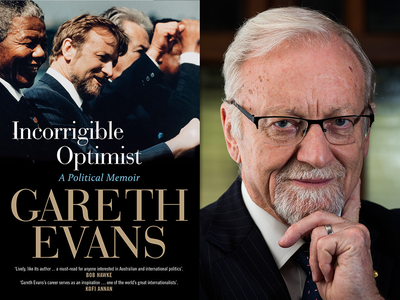 When
10 October 2017, 6:15pm
Where
The Wheeler Centre
176 Little Lonsdale Street, Melbourne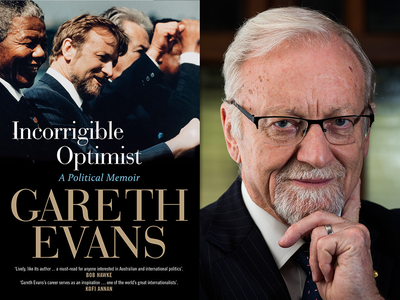 When
📅
10 October 2017, 6:15pm
Where

The Wheeler Centre
176 Little Lonsdale Street, Melbourne