Gleebooks: Louise Milligan and Tom Keneally on 'Cardinal: The Rise and Fall of George Pell'
Cardinal George Pell, Australia's most powerful Catholic, was found guilty of five sexual crimes against children and has been sentenced to six years' jail. He is the most senior Catholic figure in the world to be charged by police and convicted of child sex offences. The abuse involved choirboys at Melbourne's St Patrick's Cathedral.

How did it come to this? Louise Milligan's years of research is presented in this biography of Cardinal George Pell that follows his early years in Ballarat to now. Milligan remains the only journalist to have spoken to the victim J, who she names 'The Kid' in the book.

George Pell was a Ballarat boy who studied at Oxford and rose through the Catholic Church ranks to become adviser to Pope Francis and Vatican treasurer. He has now been expelled from the Pope's inner circle.

As an outspoken defender of Church orthodoxy, supported and championed by the powerful, Pell's ascendancy was seemingly unstoppable.

The Royal Commission into Institutional Responses to Child Abuse brought to light horrific stories about abuse of the most vulnerable. Pell portrayed himself as the first man in the Catholic Church to tackle the problem.

But questions about what the Cardinal knew, and when, persisted.

Louise Milligan pieces together decades of disturbing activities highlighting Pell's actions and cover-ups. The book is a testament to the most intimate stories of complainants. Many people entrusted their secrets to be told here for the first time.

Multi-award winning Cardinal reveals uncomfortable truths about a culture of entitlement, abuse of trust and how ambition can silence evil.
Venue: Teacher's Federation Conference Centre, 37 Reservoir St, Surry Hills NSW 2010
Date and time: Tuesday 2nd April, 6pm for 6.30pm
$15/$12 Gleeclub Book here or phone 02 9660 2333
Book here.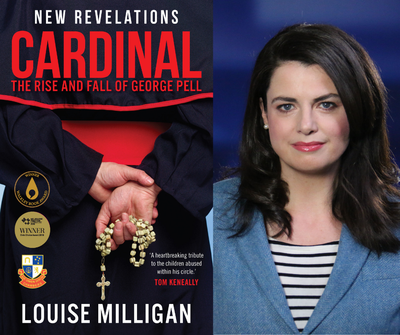 When
2 April 2019, 6:00pm
Where
Teacher's Federation Conference Centre
Teacher's Federation Conference Centre, 37 Reservoir St, Surry Hills NSW 2010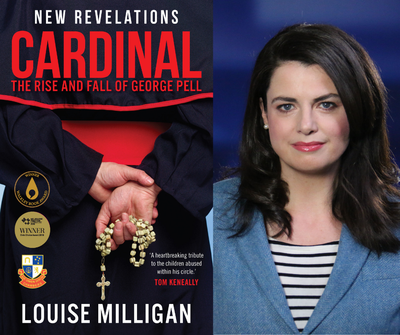 When
📅
2 April 2019, 6:00pm
Where

Teacher's Federation Conference Centre
Teacher's Federation Conference Centre, 37 Reservoir St, Surry Hills NSW 2010