Mandarin Talks Webinar: Reconstructing Australia after COVID-19
Long before the COVID-19 pandemic shut down the global economy, a reset to serve the wellbeing of people and the planet was plainly needed. As Australia rebuilds, after the immediate health crisis has passed, it must be with the explicit purpose of constructing an economically and ecologically sustainable world.
Australia's most respected experts chart the way forward in What Happens Next?
---
Join Reporter Amber Schultz, and authors Emma Dawson, and Professor Janet McCalman, as they break down their new book, and openly discuss – What Happens Next?
Will Australia tackle the twin crises of climate change and inequality as we emerge from this pandemic?
This is an exclusive webinar available to subscribers of the Mandarin. Visit the Mandarin website for more information.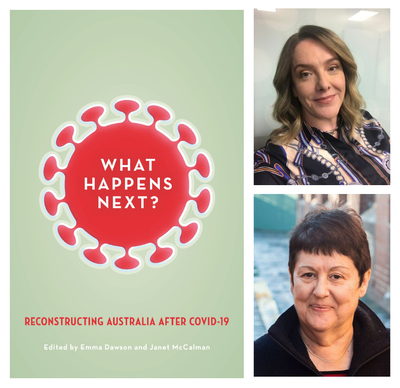 When
14 October 2020, 1:00pm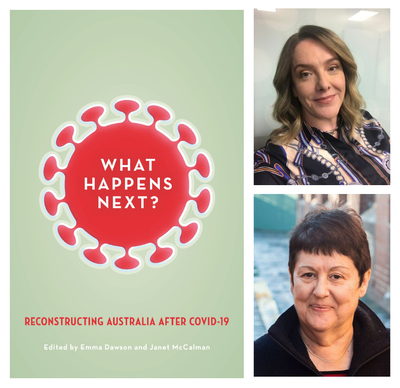 When
📅
14 October 2020, 1:00pm