New Zealand Launch of 'Incorrigible Optimist' by Gareth Evans
The New Zealand Institute of International Affairs in association with Melbourne University Publishing and the Australian High Commission invites you to the launch of Incorrigible Optimist by Gareth Evans.
A colourful and central figure in Australian politics for two decades—described by Bob Hawke as having 'the most acute mind' of any of his ministers—Gareth Evans has also been applauded worldwide for his contributions, both as Foreign Minister and in later international roles, to conflict resolution, genocide prevention and curbing weapons of mass destruction.
This event is free, but please book here.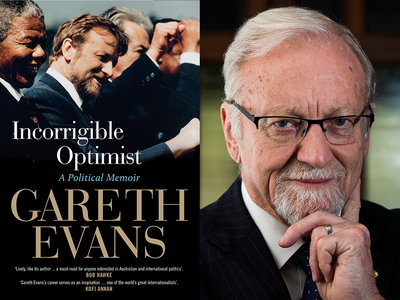 When
6 November 2017, 5:40pm
Where
LT2 Rutherford House
LT2 Rutherford House, Victoria University, 23 Lambton Quay, Wellington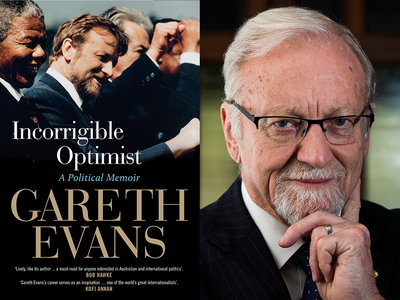 When
📅
6 November 2017, 5:40pm
Where

LT2 Rutherford House
LT2 Rutherford House, Victoria University, 23 Lambton Quay, Wellington