On (Media) Disruption: Katharine Murphy in conversation with Peter Fray
To celebrate the launch of Katharine Murphy's new book On Disruption join us for a special conversation about journalism today, and how it has been transformed by technological and economic change. Hosted by the Walkley Foundation for Journalism and the Centre for Media Transition, the Guardian Australia political editor will share her experience of how journalists' work has changed, and what that means for audiences, our democracy and the public interest.
"Once newspapers could rely on a combination of a proprietor's support and a cover price and advertising revenue to bankroll their journalistic operation," writes Katherine, "but the internet has smashed our business model. So journalism has entered new territory; relationship territory". In conversation with Peter Fray, she'll discuss the implications for trust, truth and time-poor journalists.
On Disruption is a report from the coalface of technological change in the media industry – what has happened, will it keep happening, and is there any way out of the chaos? It's one of Melbourne University Press' little books on big themes and will be released July 2.
This is a free event, but registration is essential. Book online.
---
Katharine Murphy is Guardian Australia's political editor. She has worked in Canberra's parliamentary gallery for 15 years. In 2008, she won the Paul Lyneham award for excellence in press gallery journalism, while in 2012 she was a Walkley award finalist in the best digital journalism category.
Peter Fray, Professor of Journalism Practice at UTS, is one of the country's most experienced and innovative media professionals. Former editor or editor-in-chief of The Sydney Morning Herald, The Sun-Herald, The Canberra Times and The Sunday Age, Fray has lived the reality of the digital revolution that's forever changed the way journalism is practiced, received and distributed. Peter is the co-director of the Centre for Media Transition.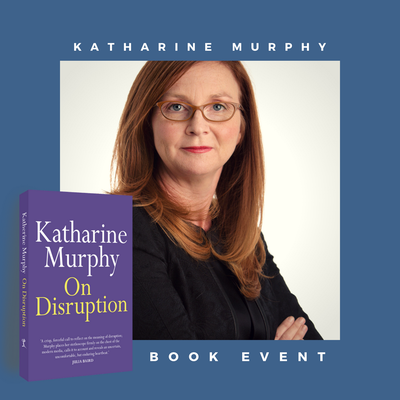 Where
University of Technology Sydney
Building 8, Level 03, Room 005 University of Technology 14-28 Ultimo Rd, Ultimo Sydney, NSW 2007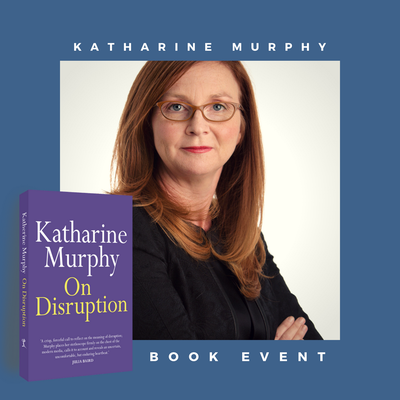 When
📅
10 July 2018, 6:00pm
Where

University of Technology Sydney
Building 8, Level 03, Room 005 University of Technology 14-28 Ultimo Rd, Ultimo Sydney, NSW 2007