ONLINE EVENT: Emma Dawson & Janet McCalman in conversation
Compiling a series of thought-provoking essays from leading Australian thinkers, What Happens Next? provides a framework through which our collective effort can be devoted to improving the lives of all Australians, and the sustainability of the world in which we live. Contributors include Anthony Albanese, Thomas Mayor, Fiona Stanley, Jim Chalmers, Emma Germano, and more.
Join us online for a lively discussion with anthology editors Emma Dawson and Janet McCalman as well as contributors Stephen Parker and Elizabeth Hartnell-Young about what makes our society tick.
This is a free, online event in partnerships with Readings. Visit the Readings website for more information and to make a booking.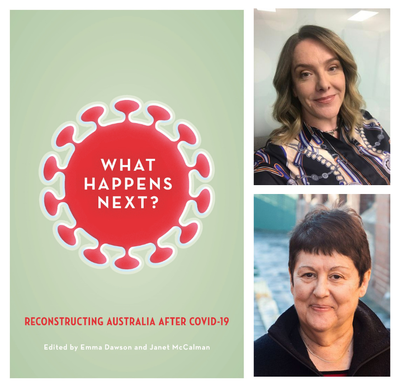 When
27 October 2020, 6:30pm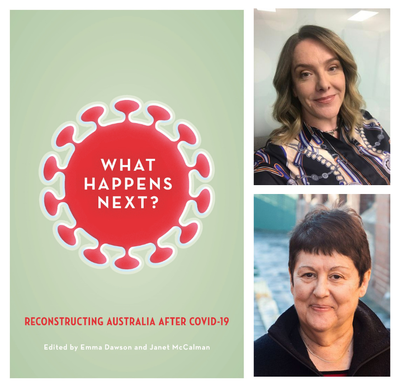 When
📅
27 October 2020, 6:30pm